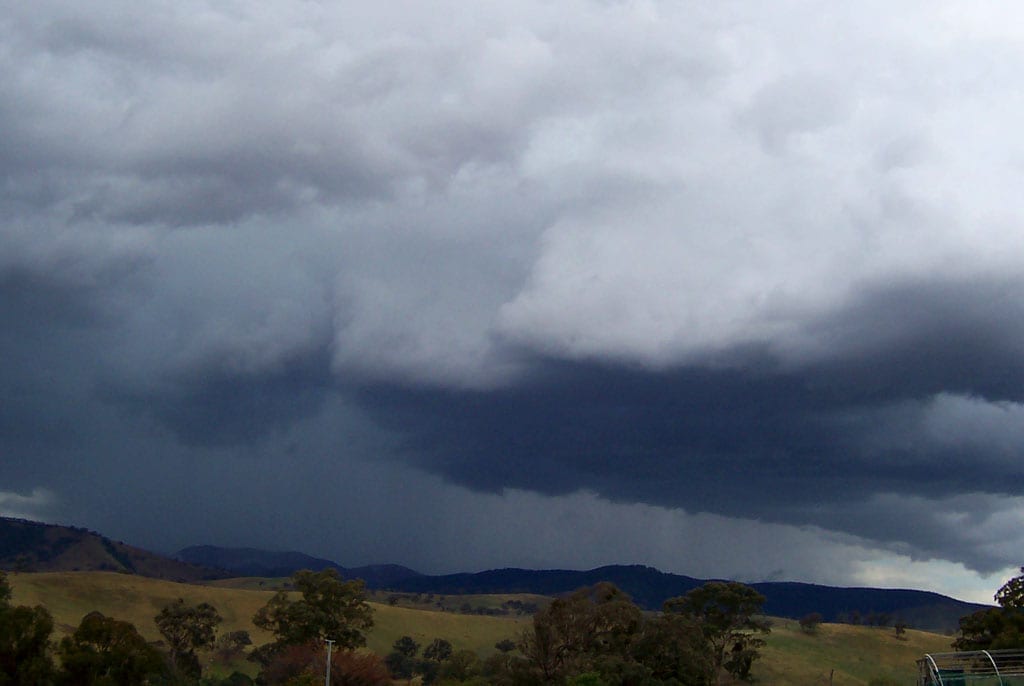 5

min read
Well I finally met that guy. That guy everyone has read about. That guy who seems to be at every airport. That guy whom no one admits to being. You know, the guy who willfully violates significant federal aviation regulations and openly brags to total strangers about his near death experiences. Well I finally met him last week and what a piece of work this guy was.
I really don't know where to start with this one. Perhaps at the beginning of my close encounter with Mr. Invincible. I was at a small privately-owned strip checking out a relic of the past when in walks Mr. Invincible. As in most hangars throughout the world, it did not take long for two total strangers to start swapping flying stories. Swapping stories is really an overstatement. I was actually just a member of the audience at this show. Mr. Invincible began telling the tale of a recent VFR trip that unexpectedly (to him anyway) turned to IMC. No problem for an IFR rated pilot but the problem here is that Mr. Invincible is not IFR rated. No bother to him. He simply flew into the soup for three hours before he finally had to land for fuel. After gassing up he decided that since he was such a good IFR pilot he would launch into the abyss and continue on to his final destination. Really? Is this guy for real? He was either a really good story teller or a really crazy pilot.
To be honest I am dumbfounded to know that Mr. Invincible's three hours of illegal (and extremely dangerous) instrument experience emboldened him enough to willfully take off back into the soup. How do some pilots get to the point where their reasoning results in what most would agree to be an irrational conclusion? The line of thinking that Mr. Invincible followed had to counter everything we are taught as student pilots.  I am sure that if we took a close look at his reasoning we would see several of the hazardous attitudes outlined by the FAA.
A report published by the FAA put the total percentage of VFR into IMC at 18% of total General Aviation accidents.  The low percentage shows that most pilots respect the weather and fly accordingly. Eighteen percent isn't very frightening but the corresponding number of fatalities causes concern. The FAA reports that more than 80% of VFR into IMC accidents results in a fatality. This means there is a high probability that Mr. Invincible will soon meet Mr. Darwin!
During my Private Pilot check ride I thought my DPE gave me a pretty thorough oral examination. The process and questions asked seemed to be in line with what other pilots had experienced. I recall explaining to the DPE the different kinds of airspace and its associated cloud clearances and visibility requirements. I knew then and I know now that being familiar with these limits plays a crucial role in my safety when operating an aircraft. I think that Mr. Invincible went through the same oral exam the rest of us went through and I know for certain that he had to pass the same written test where knowledge of these regulations was tested. I have no doubt that he knew the regulations. After all his attitude clearly indicated that he knew he was getting away with something worth bragging about.
As pilots we are allowed to deviate from regulations if doing so is essential to the safety of the flight. Obviously Mr. Invincible was not deviating to ensure the safety of his flight but rather for a personal reason. Perhaps he made the illegal flight to avoid the inconvenience of being temporarily grounded. Or perhaps he needed the experience to feed his ego. Only the pilot knows for sure but I suspect it was a combination of both with a hard leaning towards the latter. I come to this conclusion based on how willing Mr. Invincible was to share his adventure with a total stranger. Other than ego why would a pilot share this type of story with a stranger? As a private pilot I know that Mr. Invincible is a rare breed and that the majority of pilots do not operate in this manner, but how would a non-aviator view this story? Generally speaking, news reports of General Aviation accidents do not portray the industry in a positive light. A pilot like Mr. Invincible only worsens the problem by flying recklessly and then sharing the story with anyone who will listen, or worse, causes an accident that endangers himself and those on the ground.
I am not so sure Mr. Invincible has much concern for the image of General Aviation. He really doesn't seem to be very concerned about his safety and the safety of those around him. This was my first meeting of "That Guy" and to be honest I was not prepared to adequately respond. I was dumbfounded and totally caught off guard with what I was being told. Reflecting on the encounter I know that I should have expressed my concerns or at least given a disapproving look but I did not. I have made a personal promise that the next time I have such an encounter I will speak up. We all have too much to lose when pilots behave in this manner and if we don't all share the responsibility of keeping our airspace safe then things can quickly reach a tipping point.
So I finally met that guy. It was indeed an interesting experience, and one I will not soon forget. I hope to someday again run into that guy. I really do. Unfortunately the odds don't favor a second meeting. I can only hope that Mr. Invincible changes his name to "Mr. I was lucky to get away with it but will never do it again." One thing is for sure. If I again run into that guy I will have plenty to say.
Latest posts by Michael McDowell
(see all)
https://airfactsjournal-images.s3.amazonaws.com/wp-content/uploads/2012/04/06180516/clouds-gray.jpg
686
1024
Michael McDowell
https://airfactsjournal-images.s3.amazonaws.com/wp-content/uploads/2021/04/06142440/Air-Facts-Logo340.jpg
Michael McDowell
2012-04-16 16:36:24
2016-02-27 10:15:40
Mr. Invincible