5

min read
An old saw among pilots is that you use a checklist for actions you perform on every flight, such as lowering the landing gear, but for a very rare event, such as an engine fire, you're required to perform the proper actions from memory. Does that make sense?
Any pilot who's been through a formalized type training course has had to deal with "memory items." The memory items deal with possible system failures or other emergencies that require specific pilot actions. And to pass the oral exam, or check ride, you need to know the memory items and be able to repeat them verbatim, or perform them in the sim, in the exact order specified.
Once you have completed the memory item actions you can consult the checklist to perform the rest of the necessary steps to deal with the failure or emergency.
I'm not sure how the concept of memory items became imbedded in pilot training, but I'll blame it on the military. The core of military pilot training, particularly in decades past, was single pilot flying under high stress. Think fighter pilot. There was nobody else in the cockpit to read a checklist, and our hero had his hands full with the emergency, so he had to know the proper procedures by heart. From memory.
As the years went by safety and training experts realized checklist use was one of, if not the most important elements of safe flying. And crew resource management (CRM) developed and was elevated to a required component of any training. Always using a checklist, and consulting with any other aid in the cockpit such as a second pilot, is the core of CRM.
So where does trusting your memory instead of using all the resources in the cockpit—as in checklist and copilot—fit into safe flying? The answer has become clear: memory really isn't reliable, particularly under the high pilot workload of a system failure or emergency.
Certification authorities have been working hard to reduce and eliminate memory items as much as possible from newly designed airplanes. Cockpit automation has helped that cause a great deal, but mostly it's a change in attitude.
While a recently certified jet may have only a handful of, if any, memory items to learn, the airplane I fly most often, the Beech King Air 350i, has 27 memory items. The King Air I fly is brand new but its certification roots date back to the 1960s. In many respects it's a newly built antique, at least in terms of much of its certification basis, and the reliance on memory items.
Some of the memory items in the King Air are absurdly obvious. For example, if you get a warning message that fuel pressure is low the memory item is turn on the boost pump. Duh. Or if the warning message is that both generators have failed there are six memory item steps to perform before you consult the checklist. The battery is still there and will keep the essential loads powered for at least 30 minutes, so why all the switch flipping from memory before looking at a checklist?
One memory item for the airplane that I find to be really really strange is recovery from a spin. The memory item includes five steps. They are the cookbook techniques of full forward stick, neutral aileron, rudder opposite rotation, and so on. But the weird thing is that the King Air has never been spun in flight test. The flight manual says these steps are the best guess on how to recover from a spin, if recovery is even possible. Wouldn't a better memory item be don't stall, then you won't spin?
What we need is a way to teach and check a few emergency pilot actions that really need to become instinctive. For example, if you get a stall warning there shouldn't be any need for a memorized or any other checklist. If your instinct isn't to unload the wing and add all available power when a stall threatens, a memory item can't possibly help.
If your instinct isn't to push and hold the red button under your thumb if the automatic flight control system is doing something you don't understand, that's a problem. The checklist can help you sort out what's wrong after you are in control, but the first and essential action needs to be automatic.
I believe our training techniques sometimes interfere with developing the essential instincts to handle the initial and most critical phase of an emergency. For example, when we practice approach to a stall in training we are graded on performing a series of actions in a required order. Raise the flaps or gear first? Roll the wings level or not? Recover with least altitude loss, or with most positive escape from the stall? To pass you need to perform the tasks in the exact order specified for that airplane training program, and they can be different from one type course to another.
The proper pilot instinctive action to any stall warning should be to unload the wing and add power. Trade altitude for positive flying speed. And over the past few years the FAA is coming around to that attitude. The past emphasis on minimum altitude loss during stall recovery is being replaced by positive action to escape the stall condition as quickly and positively as possible.
I don't know how we teach essential pilot actions so they become instinctive, but that's the goal. Teaching memory items was an attempt to do that, but I think it misses the point. When you lump in a generator failure as something that requires immediate actions from memory with what should be instinctive reaction to a true emergency, such as an impending stall or loss of power at low altitude, the crucial objectives of pilot training and performance are in conflict.
We need consistent and effective checklist use for safety. We need to have learned the few fundamentals of true emergency actions to the point they are instinctive and appropriate for any airplane. Memory items? I think that's something to reserve for the eye chart before your next physical.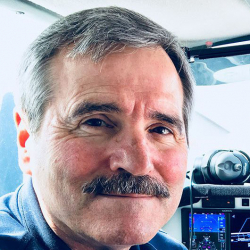 Latest posts by Mac McClellan
(see all)
https://media.airfactsjournal.com/wp-content/uploads/2021/07/06141758/emergency-checklist-copy.jpg
738
1275
Mac McClellan
https://airfactsjournal-images.s3.amazonaws.com/wp-content/uploads/2021/04/06142440/Air-Facts-Logo340.jpg
Mac McClellan
2021-08-02 09:01:32
2021-07-23 15:40:48
Checklist vs. memory items