2

min read
The Practical Test Standards (PTS) have been the guide for student pilots for decades, spelling out exactly what tasks will be covered on the checkride. As the saying goes, if you measure it you aspire to it–so pilots have long followed the PTS religiously. If a skill isn't on the list, it usually doesn't get much attention.
Unfortunately, the PTS haven't changed much since they were first introduced, and there is no guidance at all for the knowledge test. Questions about GPS are few and far between, while dead reckoning and NDB navigation get lots of attention. The result is a test that encourages memorization instead of understanding, and trivia instead of important subjects.
But this could be changing soon. An industry group was recently formed to design an enhanced version of the PTS that is more suited to the 21st century. The Aviation Rulemaking Advisory Committee Airman Testing Standards and Training Working Group (yes, that's really the name of the group) recently submitted a proposal to overhaul the Private Pilot and Instrument Rating standards.
The new Airman Certification Standards (ACS) will focus far more on decision-making and risk management, and less on memorizing obscure data or reading performance charts to the third decimal. It seeks to influence not only the knowledge and practical tests, but also FAA training publications. You can read complete details here and the group's frequently asked questions here.
The new ACS is strongly supported by many in the industry, from the Society of Aviation Flight Educators (SAFE) to the General Aviation Manufacturers Association (GAMA), who see the new ACS as an important way to improve the flight training experience and increase safety. Not everyone agrees, though, including some long-time flight instructors. They believe the ACS will increase the time and expense involved in earning a certificate, and possibly accelerate the decline in stick and rudder skills.
What do you think? Is the proposed ACS a long overdue fix? Or is it a misguided effort that will negatively impact safety? Add a comment below.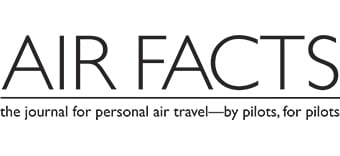 Latest posts by Air Facts Staff
(see all)
https://airfactsjournal-images.s3.amazonaws.com/wp-content/uploads/2013/08/06174501/AF-ACS-feature.jpg
280
520
Air Facts Staff
https://airfactsjournal-images.s3.amazonaws.com/wp-content/uploads/2021/04/06142440/Air-Facts-Logo340.jpg
Air Facts Staff
2013-08-12 10:27:02
2013-08-12 10:27:02
Goodbye PTS, hello ACS?