2

min read
The struggle to find a long term replacement for leaded avgas, while confusing and sometimes frustrating, has been well documented (we've done our part too). What all the coverage makes clear is that 100LL will not be around forever. But in the absence of a viable replacement fuel, this news has caused a lot of concern amount aircraft owners. What is the future?
Trendy answers include small turbine engines and electric airplanes, but both look more like marketing dreams than engineering reality. The small turbine engine idea–say, a mini PT-6 that only put out 300 hp–is certainly appealing, with its high level of reliability and proven design. But most people who know turbine engines say that this idea simply isn't possible, at least not at a price that anyone would pay. The technology cannot be scaled down enough.
Electric airplanes, on the other hand, are a new technology, one that will have to be scaled up dramatically to meet the needs of general aviation pilots. Right now it is mostly used on gliders and some under-development LSAs. The fact is, current battery technology simply can't power any airplane for more than about an hour, and can't power a four seat airplane at all. The dream of an electric airplane that you simply plug in to recharge is probably many years off (if ever).
With traditional piston engines fading, and small turbines and electric motors unable to pick up the slack, all eyes have fallen on the diesel engine (or "compression engine" in Cessna's marketing speak). While these have been around for decades, diesels are earning renewed attention because of their relative fuel efficiency (30% better in some cases) and their ability to burn Jet-A. Cessna's new Skylane JT-A is the most visible example of this diesel renaissance, although there are many others, from Diamond's DA-42 to the DeltaHawk engine program. But diesels are usually heavier than traditional piston engines, and no one is yet delivering a high horsepower diesel that could power high performance airplanes.
What do you think? Are diesel engines the technology of the future for general aviation airplanes? Or is there a better option? Would you buy a diesel-powered airplane? Add your comment below.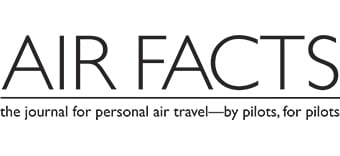 Latest posts by Air Facts Staff
(see all)
https://media.airfactsjournal.com/wp-content/uploads/2013/05/06174744/Cessna-JT-A.jpg
2832
4256
Air Facts Staff
https://airfactsjournal-images.s3.amazonaws.com/wp-content/uploads/2021/04/06142440/Air-Facts-Logo340.jpg
Air Facts Staff
2013-06-02 11:42:00
2013-06-02 11:42:00
The Great Debate: are diesel engines the future?