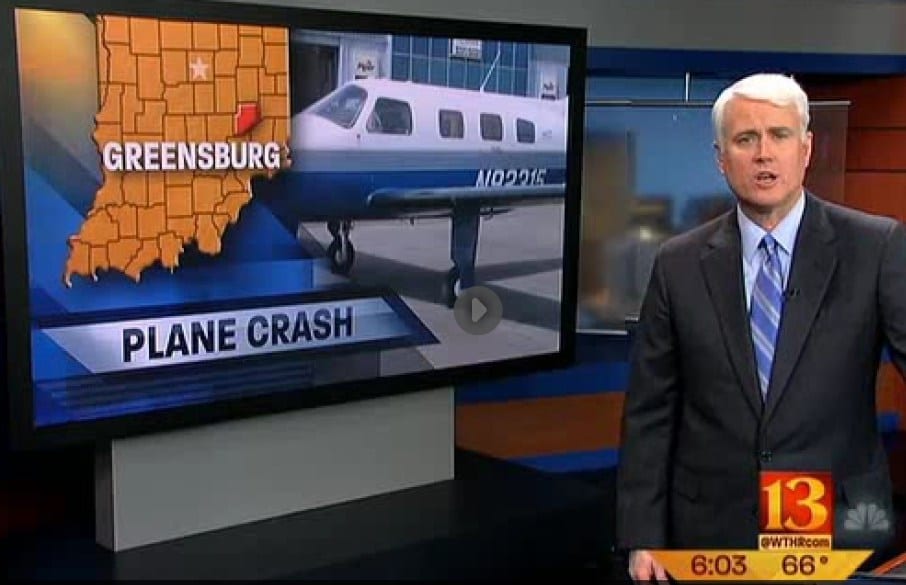 4

min read
It is an old, sad story that only becomes sadder in the seemingly endless retelling. Today's newspaper headline reads, "Lifelong pals, wives perish in air crash… foggy conditions may have played a role." The deceased were all in their early or mid 40s, and leave behind six children. They were successful business people, stalwarts of their church and their community, generous donors to many causes. An instrument-rated airman flew a highly capable Piper Malibu, with no mechanical defects yet revealed, into the ground while attempting an instrument approach to their small hometown airport– at dusk, in fog and mist, with a very low ceiling. A local member of the Board of Aviation Commissioners was quoted as saying, "The conditions that night were horrible."
The facts of this tragedy are still emerging, but some things are known. The couples had flown to Florida on Friday for a weekend holiday, and were returning Sunday afternoon. By one account, they were eager to be home in order to witness the installation of a new Archbishop. The weather that evening was indeed very poor for the instrument approach. Friends who had traveled to Florida in another aircraft missed the approach about 45 minutes earlier, and diverted successfully to a larger tower-controlled airport with ILS approaches. The accident aircraft was in communication with Indianapolis approach when ATC lost it from radar and radio contact. ATC notified emergency services, as did a resident near the airport, after hearing the crash, but it took four hours to locate the wreckage in dark woods, because of poor visibility in fog, and mud.
Despite the lack of verified details, there is a dreary, depressing familiarity to this event. The pilot had only owned the Malibu a few months, and only earned his instrument rating earlier in the year. Could inexperience in hard IFR have played a role? Was he challenged by the complexity of the communications and navigation equipment? Could there have been a mis-set altimeter? Fuel exhaustion (there was no fire)? Was there an abrupt engine failure, with no time for a Mayday call? The couples had been on holiday, with a very short time between the outbound and return legs. Did fatigue or stress play a role? Was there "get home-itis," an insistence about landing at home to end the trip quickly, or meet obligations the next day? One could speculate at length, but the basics are compelling and all too common: low-time instrument pilot, new complex airplane, time pressures, low light conditions, low clouds, and fog….
What are we to do? The NTSB has exactly this kind of crash in its crosshairs—they want us to stop killing ourselves in light aircraft. It's not for lack of trying on the part of the teachers; how many articles has Richard published on this very topic? And his father before him? And Peter Garrison, and numerous other aviation authors? Don't instructors caution against stepping too far out on the risk curve, especially when one is inexperienced? Yet the fatal accident rates remain stubbornly high.
I cannot see a straightforward path to greater GA safety that does not infringe dramatically on the cost and utility of personal flight. Most of us cannot afford an extra engine, or a well-trained copilot, or annual FlightSafety training. Most of us fly aircraft that would qualify as Antique or Classic if they were automobiles, with all the maintenance and update issues that come with the aging of machines. But the underlying problems are generally not related to ATC's failings, bad airports, or our machines falling apart. Those would be relatively easy to mitigate. As has been said countless times, it's usually "pilot error," with one or more poor decisions leading up to a fatal accident. That means a failure of judgment. It's not clear to me that judgment can be taught in the usual GA pilot training/retraining environment, but that is without doubt the core issue. We must try to teach it, insist on it, reward it. A missed approach and diversion should be celebrated as good judgment, not a failure.
Again, where do we go from here? I suggest that public support for GA is weak, and that every fatal accident further erodes our citizens' confidence in the safety and acceptability of personal flying. I think the clock is ticking on the viability of our social contract. We may regard personal transit of the airspace as a right, but most people, and many in the government, regard it as a privilege, which could be withdrawn. These safety issues deserve—urgently require—the attention of everyone in the GA world. Failure to police ourselves and reduce the fatal aircraft accident rates will probably bring restrictions and expenses that will threaten the future of personal flight. Do we have a plan?
Latest posts by Hunter Heath
(see all)
https://airfactsjournal-images.s3.amazonaws.com/wp-content/uploads/2013/03/06175215/plane-crash-news-still.jpg
585
906
Hunter Heath
https://airfactsjournal-images.s3.amazonaws.com/wp-content/uploads/2021/04/06142440/Air-Facts-Logo340.jpg
Hunter Heath
2013-03-13 10:03:18
2013-03-13 10:03:18
Malibu down