3

min read
You're headed to Minneapolis today to pick up your daughter from college and bring her home to Milwaukee for a family wedding. Since winter is starting to recede, it looks like a good chance to dust off your 1978 Cessna 172 and make the 2 1/2 hour flight from KMWC to KFCM. You'll spend the night in Minneapolis, then fly home tomorrow morning. You're working on your instrument rating, but you don't have it yet, so this will be a strictly VFR flight. You are current in the airplane and have over 200 hours in it since buying it 4 years ago.
Read the weather briefing below, then decide if you're making the trip or not. Your proposed departure time is 2130Z.
Overview
Your route will take you northwest from the Milwaukee area, across central Wisconsin and into Minnesota.
The current surface analysis shows a weak low pressure system off to the southwest.
The 12-hour prog chart doesn't show much action with that front.
The 24-hour forecast chart is a little more worrying, although the valid time is for tomorrow afternoon.
Radar
The radar is pretty clear across your entire route of flight, with the only significant precipitation well south of your route.
Satellite
The satellite image tells the real story here, with some areas of fairly thick cloud cover. This is worth investigating more.
Ceilings
It looks like clouds are your main worry today, so you start with a look at Weather.aero's new ceiling and visibility tool.
Text Weather
That overview picture looks pretty benign, which is encouraging. But there are a few green METAR circles in western Wisconsin, so it's smart to dive into the METARs and TAFs for all the details. Here are the current weather reports for your departure, five en route airports and your destination:
KMWC 142045Z 23008KT 10SM OVC050 01/M06 A3016
KUNU 142115Z AUTO 22005KT 10SM OVC049 00/M07 A3018 RMK AO2
KDLL 142115Z AUTO 00000KT 10SM OVC055 01/M04 A3015 RMK AO2
KVOK 142055Z 01003KT 10SM BKN023 OVC030 02/M03 A3014 RMK AO2A SLP220 55013
KCMY 142115Z AUTO 17004KT 10SM BKN023 02/M02 A3012 RMK AO2
KRGK 142115Z AUTO 16004KT 10SM CLR 03/M03 A3010 RMK AO2
KFCM 142053Z 28003KT 10SM CLR 04/M04 A3009 RMK AO2 PRESRR SLP201 T00391039 55003
Your departure and destination look pretty good, and even the winds look light. But a few of those en route stations are reporting lower ceilings. Now let's look at the forecasts for your departure area and destination:
KMKE 142057Z 1421/1524 21009KT P6SM BKN060
FM150100 25007KT P6SM SCT060
FM151000 24006KT P6SM BKN120
FM151700 04005KT 3SM -RA OVC025
FM152100 05011KT 3SM -RA OVC025

KMSP 142054Z 1421/1524 VRB03KT P6SM SCT200 OVC250
FM150000 22004KT P6SM SCT050 BKN150
FM150900 VRB02KT 4SM -FZRASN BR SCT009 BKN020 OVC035
FM151300 02008KT 4SM -SN BR SCT009 BKN015 OVC050
FM151700 06008KT 5SM -SN BR OVC020
FM152100 06006KT 2SM -SN BR OVC015

You Decide
Are you going or calling the airline? The weather at your departure and destination are both pretty good, winds are light and there's plenty of daylight left. But are the 2300 ft. ceilings in western Wisconsin enough to scrap the flight? Even with good visibility? And what about the return trip?
Add your comments below.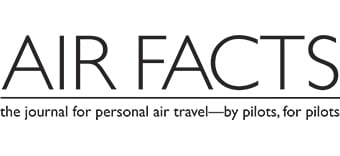 Latest posts by Air Facts Staff
(see all)
https://airfactsjournal-images.s3.amazonaws.com/wp-content/uploads/2013/03/06175143/WI-feature.jpg
280
520
Air Facts Staff
https://airfactsjournal-images.s3.amazonaws.com/wp-content/uploads/2021/04/06142440/Air-Facts-Logo340.jpg
Air Facts Staff
2013-03-15 10:13:55
2013-03-15 10:15:18
Go or No Go: marginal VFR?