1

min read
Datalink weather, either from ADS-B or SiriusXM, is an essential tool for almost all pilots. Once you've flown a cross country with in-flight radar, up-to-date METARs, and visual AIRMETs, it's awfully hard to go back to flying without it. It makes flying safer, easier, and more comfortable – a rare combination – but only if you know how to use it properly.
Join Air Facts editor John Zimmerman for an in-depth look at datalink weather.
And if you're considering a datalink weather receiver for your iPad (like a Sentry, Stratus, or GDL), one of the first decisions you'll face is the source of your weather data: ADS-B or SiriusXM? This webinar will explore the important differences to consider.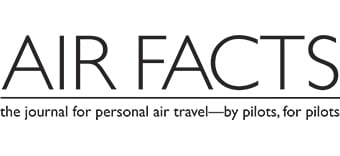 Latest posts by Air Facts Staff
(see all)
https://media.airfactsjournal.com/wp-content/uploads/2018/01/06161048/CitationiPadWeather.jpg
563
1000
Air Facts Staff
https://airfactsjournal-images.s3.amazonaws.com/wp-content/uploads/2021/04/06142440/Air-Facts-Logo340.jpg
Air Facts Staff
2023-10-18 08:55:09
2023-10-13 09:36:19
Webinar video: Flying with Datalink Weather