4

min read
Since upgrading to a Cirrus SR22 Turbo a few years ago, you've really started using your instrument rating for serious travel. The airplane is well-equipped with a TKS deice system, Garmin glass cockpit, and built-in oxygen. All of those are useful for your typical flights around Montana, Idaho, Utah, and Oregon. Today is no exception, as the mission calls for a two-hour flight from Billings, Montana (BIL), to Boise, Idaho (BOI).
The goal is to get home to Boise after a productive day and a half of meetings in Billings. The route of flight is a familiar one, as you fly it monthly, but as usual the weather is worth considering. You almost always fly IFR, and that's the plan today, with a route over DLN at somewhere between 14,000 and 20,000 feet. Proposed departure is 1900Z (1pm local). Read the briefing below, then tell us whether you would make the flight or not – and why.
Overview
The view on ForeFlight shows a relatively clear map, but you long ago learned that a little rain in the mountains can mean much more than a free airplane wash.
The surface analysis chart shows most of the main weather drivers off to the south and east, with a stationary front hanging out over northern Utah and southern Wyoming:
The prog chart shows scattered rain and storms all across the Northwest tonight and into tomorrow morning:
It does look like that front is slowly sliding off to the east, but not any time soon.
Satellite
Given the radar image and those prog charts, it looks like today will be a 3-for-1 special, with possible convective activity, in-flight icing, and IFR conditions. A good place to start is the satellite imagery. First up is the infrared picture, which shows a couple different areas of relatively thick clouds.
The visible satellite shows some additional detail – solid clouds around DLN, but clearing up towards Boise.
Convection
Next on your list is a look at potential thunderstorm activity. The radar is fairly quiet, but some forecast products suggest things might build this afternoon. For example, there is a convective outlook covering most of Idaho, but no SIGMETs yet.
For a more detailed look, you check out the 21Z TFM Convective Forecast, which shows scattered areas of storms, but off to the south:
Icing
The threat of thunderstorms may be slight, but that doesn't mean it's smooth sailing. Next you look at the possibility of in-flight icing. With the freezing level around 10,000 feet, that may be in the cards today.
As you might expect, there is an AIRMET for icing between 11,000 and 21,000 feet, although most of your route is unaffected.
Given the terrain across your route of flight, 11,000 is at mountaintop level.
The forecast icing images in ForeFlight are a great tool, so next you look at those, specifically the icing probability at different altitudes. First is 13,000 feet.
Then 15,000 feet, which shows a chance of icing near your departure, but relatively clear skies near Boise.
At 17,000 feet the story is the same to the south, but mostly clear along your route of flight.
Finally it's time to check PIREPs. A report near your departure airport at 13,000 feet shows negative ice and negative turbulence, an encouraging sign.
Near your destination there is a report of light mixed icing between 14,000 feet and 19,000 feet, although it's south of your route and in precipitation.
One final PIREP shows light icing at 15,000, but it is further south of your route.
Text weather
Finally, it's time to review the METARs and TAFs, to see if IFR conditions are in your future. The good news is that Billings is reporting solid VFR conditions, but with the chance of some storms later in the day.
En route, Big Timber is reporting only scattered clouds.
Over Dillon VOR, clouds are solid and a light rain is falling – which matches with the satellite pictures above.
At Boise conditions are excellent and forecast to stay that way except for potential thunderstorms that may pop up around your time of arrival.
Decision time
You're at the FBO and it's time to decide what you're doing. This is no easy VFR flight – there will be some IMC today for sure, and that might bring icing or pop-up thunderstorms. But right now the radar is encouraging, METARs show great VFR conditions, and there aren't any PIREPs that look too threatening. Are you blasting off or spending the night? Add your comment below.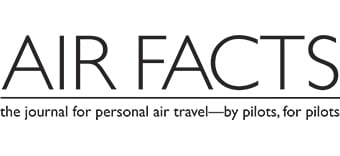 Latest posts by Air Facts Staff
(see all)
https://airfactsjournal-images.s3.amazonaws.com/wp-content/uploads/2019/09/06150841/GNG-route.jpg
539
800
Air Facts Staff
https://airfactsjournal-images.s3.amazonaws.com/wp-content/uploads/2021/04/06142440/Air-Facts-Logo340.jpg
Air Facts Staff
2019-09-17 11:27:42
2019-09-17 11:28:57
Go or No Go: IFR over the mountains