2

min read
Air Facts was founded in 1938, but we relaunched as an online magazine six years ago today. Since that time, over 300 pilots have shared their stories with us, and we have published over 900 posts in total. We sometimes get asked which articles have been the most popular, so we've compiled a list here of the 10 most-read articles since our relaunch in 2011. Enjoy!
1. What was wrong with V-tail Bonanza pilots? Richard Collins examines the history of this unique and popular airplane. Is it a death trap for doctors or just misunderstood?
2. How hard is it to fly an airplane? It's simple… Non-pilots sometimes wonder what it's like to fly an airplane. In this alternately serious and amusing story, reader Mark Fay tries to describe it.
3. What's wrong with Cirrus pilots? When the Cirrus was launched, hopes were high that it would be the safest airplane in the GA fleet. That didn't happen at first. In this thoughtful article, Richard Collins explains why not. Also be sure to read his follow-up post, "What's right with Cirrus pilots?"
4. 7 instrument approaches you have to see to believe. Some instrument approaches are easy, but not these. Take a tour through some of the most bizarre approach plates you've ever seen.
5. 11 things you must do with your pilot's license. Why learn to fly? The answer is different for every pilot, but no matter what your goals are these 11 milestones should be on your list. How many have you done?
6. 10 things "real pilots" do. Don't believe the hype, says John Zimmerman. You don't have to fly a jet (or a taildragger), and you don't have to be a confident hero in order to be a so-called "real pilot."
7. Why you must fly a taildragger. Active flight instructor Anandeep Pannu says there's nothing like flying a taildragger to make your stick and rudder skills better. He lays out exactly why, and how to fly one of these airplanes precisely.
8. The Skycatcher's death proves the LSA rule is a failure. Cessna launched the two-seat 162 with so much promise, but it never took off. Are there lessons to be learned about the Light Sport market from its failure?
9. The truth about the iPad. This article, written in 2011, explains why the iPad became so popular among pilots. Read the list of pros and cons, then decide how much has changed in the six years since.
10. Retractable singles: the good, the fad, and the ugly. Richard Collins reviews the most popular retractable singles of the last 60 years, from the Debonair to the Cessna 210 to the Piper Comanche. Almost all of them were chasing a single model.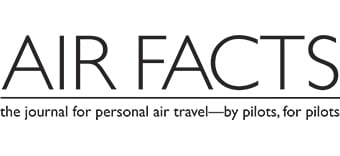 Latest posts by Air Facts Staff
(see all)
https://airfactsjournal-images.s3.amazonaws.com/wp-content/uploads/2017/03/06164935/41854723_m.jpg
565
848
Air Facts Staff
https://airfactsjournal-images.s3.amazonaws.com/wp-content/uploads/2021/04/06142440/Air-Facts-Logo340.jpg
Air Facts Staff
2017-03-16 09:05:30
2017-03-20 10:44:25
Top 10 articles of all time on Air Facts