2

min read
One of the double-edged swords for pilots is the issue of Part 91 weather minimums. Unlike commercial operators, private pilots can start an instrument approach even when the weather is below minimums. For takeoff, there really aren't any minimums at all, so a zero-zero takeoff would be perfectly legal. But is that a good idea?
Some instrument pilots do it all the time. Especially for those based at an airport by a river or in a low-lying area, very low visibility takeoffs can be common for morning flights. These pilots argue that such takeoffs are safe because there are often numerous departure alternates – out of 100 ft. AGL, conditions are clear and the are multiple options for an emergency landing that are out of the foggy areas. With a good pre-takeoff briefing and good alternates, a proficient instrument pilot can complete this procedure with no unnecessary risk. Knowing when to use such a trick is part of being a good pilot.
Other pilots would disagree. If it's too low for the airlines to launch with two pilots and jet engines, why would a single pilot in a Cessna think it's safe for him? Besides the potential for a mechanical failure shortly after takeoff, there is a very real possibility of hitting deer or birds on the takeoff roll–it's impossible to see them. And if a pilot bends some metal, the FAA might very well bring up the well-known FAR 91.13 about "careless and reckless" operations. These pilots argue for obeying the IFR takeoff minimums and departure procedures, even if they don't technically apply to non-commercial operations.
Part 91 operators have tremendous flexibility, but with that flexibility comes a requirement to be use it judiciously. What do you think? Are zero-zero takeoffs safe? If not literally zero-zero, how about takeoffs when weather conditions are below the instrument approach minimums? Add a comment below.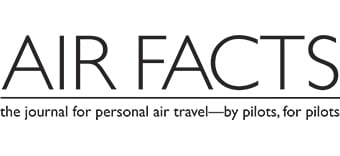 Latest posts by Air Facts Staff
(see all)
https://airfactsjournal-images.s3.amazonaws.com/wp-content/uploads/2014/09/06172923/AF-foggy-runway-centerline-feature.jpg
280
520
Air Facts Staff
https://airfactsjournal-images.s3.amazonaws.com/wp-content/uploads/2021/04/06142440/Air-Facts-Logo340.jpg
Air Facts Staff
2014-10-01 11:50:13
2014-10-01 11:50:13
Debate: zero-zero takeoffs?