1

min read
Since the 1950s, most airplanes have been designed with wing flaps, allowing for steeper approaches, better sight pictures and lower airspeeds at touch down. But how to use those flaps has been an endless source of debate. Should you land with full flaps every time, or are partial flap landings easier and safer in windy conditions?
Some pilots believe full flaps should be used on every single landing, with only rare exceptions for serious emergencies. Their argument is that airplanes should land at the slowest possible speed, and flaps help pilots do this safely. Full flap landings get weight on the wheels quickly and reduce the length of the landing roll. Besides, most Pilot's Operating Handbooks point out that "normal landings" are with full flaps.
Others disagree with this one-size-fits-all philosophy. These pilots point out that partial flap settings can make it much easier to control the airplane, especially in strong or gusty winds. In some cases, a little extra speed is beneficial, and most Cessnas don't need 6000 ft. of runway to get stopped anyway. Finally, it's much easier to start a go-around with partial flaps than with full flaps, especially in older Cessnas with 40 degrees of flaps.
What do you think? Full flaps or partial flaps? Does it depend on the airplane? Add a comment below.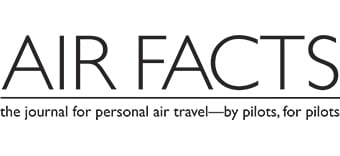 Latest posts by Air Facts Staff
(see all)
https://airfactsjournal-images.s3.amazonaws.com/wp-content/uploads/2014/06/06173302/af-cessna-landing.jpg
280
520
Air Facts Staff
https://airfactsjournal-images.s3.amazonaws.com/wp-content/uploads/2021/04/06142440/Air-Facts-Logo340.jpg
Air Facts Staff
2014-06-30 19:43:41
2014-06-30 19:43:41
Debate: full flap landings?