2

min read
Restaurant name: Nemacolin Woodlands Resort
Airport: Nemacolin Resort Airport (PA88), Farmington, PA
Famous for: Large resort with private airport on site; close to Frank Lloyd Wright's Fallingwater
Restaurant tips: The hotel has plenty of options, which makes it a fun place to visit over and over again. At the top of the list is Lautrec, a truly world-class restaurant with a prix fixe menu and elegant surroundings. It's memorable, and it might even make the flying part of your trip look cheap.
If you're more of a burger and fries person, The Tavern offers a traditional English pub experience in a more casual setting. For something different, the Tea Lounge in the Chateau Lafayette overlooks the runway and totally redefines your idea of a $100 hamburger flight, with ornate silver and delicious food.
Beyond the food, there is a lot to do at Nemacolin and in the surrounding area. The resort offers golf, a spa and dozens of other activities. For architecture buffs, Frank Lloyd Wright's Fallingwater is just 30 minutes away. Arguably the most famous house in America, this is a fun side trip if you have time.
Airport tips: The airport at Nemacolin is unique, and a big part of the fun. The 4000 ft. runway is well-maintained and very convenient–the runway is just steps from the imposing Chateau. This convenience, plus the resort's location on top of a hill, makes the arrival (especially landing to the northeast) quite a sight. Don't worry: your wings won't hit the hotel, but it may look like it. The runway is sloped, so be sure there are no other airplanes taxiing before you takeoff–you may not see them. There is plenty of parking space on the ramp, and the hotel will pick you up in a van (don't try walking across the runway).
There are two important tips to remember. First, the airport is private and the resort does require that you call ahead before landing. You do not have to stay at the resort to land and this is not a big deal, but be sure to give at least 48 hours notice. Secondly, the airport is closed at night, so plan accordingly. Full details are available on the hotel's website.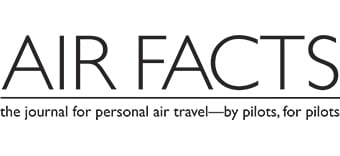 Latest posts by Air Facts Staff
(see all)
https://media.airfactsjournal.com/wp-content/uploads/2014/02/06173729/Airfield.jpg
419
611
Air Facts Staff
https://airfactsjournal-images.s3.amazonaws.com/wp-content/uploads/2021/04/06142440/Air-Facts-Logo340.jpg
Air Facts Staff
2014-02-13 15:00:27
2014-02-13 15:00:27
The Hungry Pilot: Nemacolin Resort, PA