2

min read
The long-running debate about reducing the US debt has made the word "sequestration" a household term. This series of automatic spending cuts is scheduled to kick in on March 1 if the President and Congress do not act to prevent it. Until recently, sequestration was assumed to be a "gun to the head" of politicians, in place only to make them act. But Republicans are starting to argue that allowing sequestration to take effect may actually be the best policy.
If that happens, the Pentagon and the Department of Transportation will be hit especially hard. This week, FAA administrator Michael Huerta sent a letter that outlines some of the ways his agency will be impacted:
If sequestration occurs on March 1, a majority of FAA's nearly 47,000 employees would need to be furloughed for approximately one day per pay period until the end of the fiscal year in September, with a maximum of two days per pay period.
Huerta says such a large number of furloughs means Air Traffic Control is not excluded, and that could have an impact on service:
The furlough of a large number of air traffic controllers, technicians, and aviation safety employees would require a reduction in FAA services to levels that can be safely managed by remaining staff.  Accordingly, we might see travel delays and disruptions during the critical summer travel season.
Beyond the obvious ATC disruptions, certification processes could be delayed. This will be a tough pill to swallow for many avionics and airframe manufacturers, who already complain about how slow the agency is to approve new products:
The furloughs would also impact airlines, aviation manufacturers and individual pilots who need FAA safety approvals and certifications.  While the agency will continue to address identified safety risks, a slowed certification and approval process due to furloughs could negatively affect all segments of the aviation industry as well as those who travel by air. Long-term investments in advanced technologies and new tools may be postponed and the delivery of some critical NextGen systems could be delayed for years to come.
Some of this is undoubtedly a worst case scenario and is probably being used as a negotiating tool. But with the latest "fiscal cliff" becoming more and more likely, it's worth considering just what the impact may be.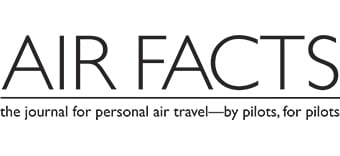 Latest posts by Air Facts Staff
(see all)
https://airfactsjournal-images.s3.amazonaws.com/wp-content/uploads/2013/02/06175325/Huerta.jpg
333
603
Air Facts Staff
https://airfactsjournal-images.s3.amazonaws.com/wp-content/uploads/2021/04/06142440/Air-Facts-Logo340.jpg
Air Facts Staff
2013-02-13 08:43:16
2016-02-27 10:54:07
Washington Report: sequestration and the FAA