2

min read
It seems like someone is always warning of a looming professional pilot shortage, but most often the dire predictions never come to pass. Such warnings have intensified over the past year, though, with many people arguing that we are just a few years (if not months) away from airlines having to park jets due to a lack of qualified crew. Now, a coalition of industry and government officials are asking the Government Accountability Office to investigate the issue. Is this time really different?
Those who argue that it is offer some impressive evidence. The first wave of mandatory age 65 airline pilot retirements will soon hit (the age was raised from 60 five years ago), at exactly the same time that new laws go into effect requiring both crew members to have an ATP certificate and 1500 hours. These two factors will cause an artificially fast decline in the number of qualified pilots, but unfortunately the pipeline that has traditionally filled these jobs is almost empty. From growing international carriers hiring US-trained pilots to a major reduction in the number of military pilots transitioning to the airlines, the numbers just aren't there. While major airlines may not have a problem filling the seats up front, regional carriers may struggle mightily.
Others disagree with this doom and gloom picture, saying the purported pilot shortage is an invention of the airlines, made up to serve their own agenda. The real problem is with regional airline pay and benefit packages–if these pilots were paid more, the industry could easily attract enough pilots to keep every jet flying. The new ATP rule will simply force airlines to pay pilots a better wage, these advocates say.
What do you think? Are we really going to run out of pilots soon? Does the new ATP rule exacerbate the problem or fix it? Add your comment below.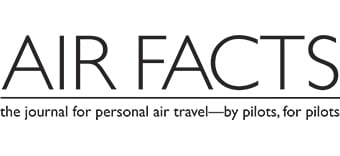 Latest posts by Air Facts Staff
(see all)
https://airfactsjournal-images.s3.amazonaws.com/wp-content/uploads/2013/01/06175446/airline-pilots-small.jpg
533
800
Air Facts Staff
https://airfactsjournal-images.s3.amazonaws.com/wp-content/uploads/2021/04/06142440/Air-Facts-Logo340.jpg
Air Facts Staff
2013-01-04 14:19:22
2016-02-27 10:51:15
The Great Debate: pilot shortage?