2

min read
Talk about "get-home-itis." Your trip today is the final leg of a marathon freight dog run, with over 1 billion legs in the logbook so far. The flight has gone flawlessly, but you're dead tired and would really like to get home to the Mrs. (Claus, that is). But just because you're the big red man doesn't mean you can skip the weather briefing, so you take one last glance at your iPad before takeoff.
It shows a good deal of white stuff out there and some serious fog, so it looks like your last flight won't be easy. The good news is you are very current (23 hours in the last day) and your Mark IV sleigh is in excellent condition. You also don't have to worry about running out of fuel tonight–you started using renewable energy sources long before it was fashionable–so you can deviate if you need to.
Read the report below and then tell us if you're going or canceling.
Overview
Radar coverage is non-existent and there are no Pilot Reports, so there isn't a lot of information to go on. A look at the North Atlantic chart shows a low pressure system moving up into the British Isles that could have some nasty weather:
The satellite mosaic shows a line of clouds around that Low, and some scattered clouds towards the North Pole:
Text Weather
Unfortunately, budget cuts mean you have fewer elves than in previous years and they didn't have time to fix the AWOS at your home airport. So for tonight's flight, the weather reporting station is out of service. But you do have trained observers on site, and a quick call home reveals low ceilings with snow showers. Definitely an IFR night.
The Approach
The good news is you wisely installed an NDB/GPS approach a few years back for nights just like this. The bad news is the approach chart says the procedure is not legal to fly without an altimeter setting. And without that AWOS, you don't have an altimeter.
You Make the Call
You're anxious to get home, and you do have a famously bright landing light on the nose. But the weather is down and the AWOS is out. Do you go or cancel and get a room in Hawaii?
Merry Christmas to all our readers!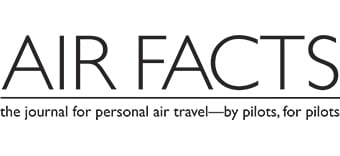 Latest posts by Air Facts Staff
(see all)
https://airfactsjournal-images.s3.amazonaws.com/wp-content/uploads/2012/12/06175529/north-pole-map.jpg
280
520
Air Facts Staff
https://airfactsjournal-images.s3.amazonaws.com/wp-content/uploads/2021/04/06142440/Air-Facts-Logo340.jpg
Air Facts Staff
2012-12-19 10:08:18
2016-02-27 10:50:37
Go or no go: heading north