2

min read
One of the major reasons cited for the declining pilot population is the high cost of new airplanes, with a new Cessna 172 costing $300,000 or more. Even Light Sport Aircraft (LSAs), which were supposed to make new airplanes affordable, are often $150,000 or more. Many airframe manufacturers in turn blame the FAA's Byzantine certification process, which they claim drives up the cost and drives down the utility of new aircraft. Certifying a new aircraft is certainly expensive, with clean sheet piston airplanes costing in the neighborhood of $100 million to develop, by most estimates. This cost is then spread out over an ever smaller number of units.
A key problem is that that light airplanes like the Cessna 172 are lumped together with 400 knot business jets for the purposes of certification. Both are subject to FAR Part 23, which prescribes the certification standards for airplanes under 12,500 lbs. As turboprops and jets have become increasingly sophisticated, the certification process has grown equally complicated. The FAA is, in effect, catering to the highest common denominator.
But a new group hopes to turn back this tide. Last year, the FAA formed a 55-member Part 23 Reorganization Aviation Rulemaking Committee (ARC) to examine the certification process and try to cut costs by 50% and still improve safety. In particular the group, led by the General Aviation Manufacturers Association (GAMA), is looking at establishing a simpler standard for truly light airplanes–removing jets from the mix and focusing on only the important issues for entry-level aircraft. The job is a complex and difficult one, but many members of the ARC have expressed optimism lately.
What do you think? Can this group make positive changes to the aircraft certification process? Will this drive down the cost of new airplanes?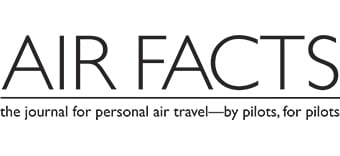 Latest posts by Air Facts Staff
(see all)
https://media.airfactsjournal.com/wp-content/uploads/2012/11/06175622/mustang-jet.jpg
2100
2700
Air Facts Staff
https://airfactsjournal-images.s3.amazonaws.com/wp-content/uploads/2021/04/06142440/Air-Facts-Logo340.jpg
Air Facts Staff
2012-11-13 23:56:01
2016-02-27 10:47:57
Washington Report: FAR Part 23 rewrite