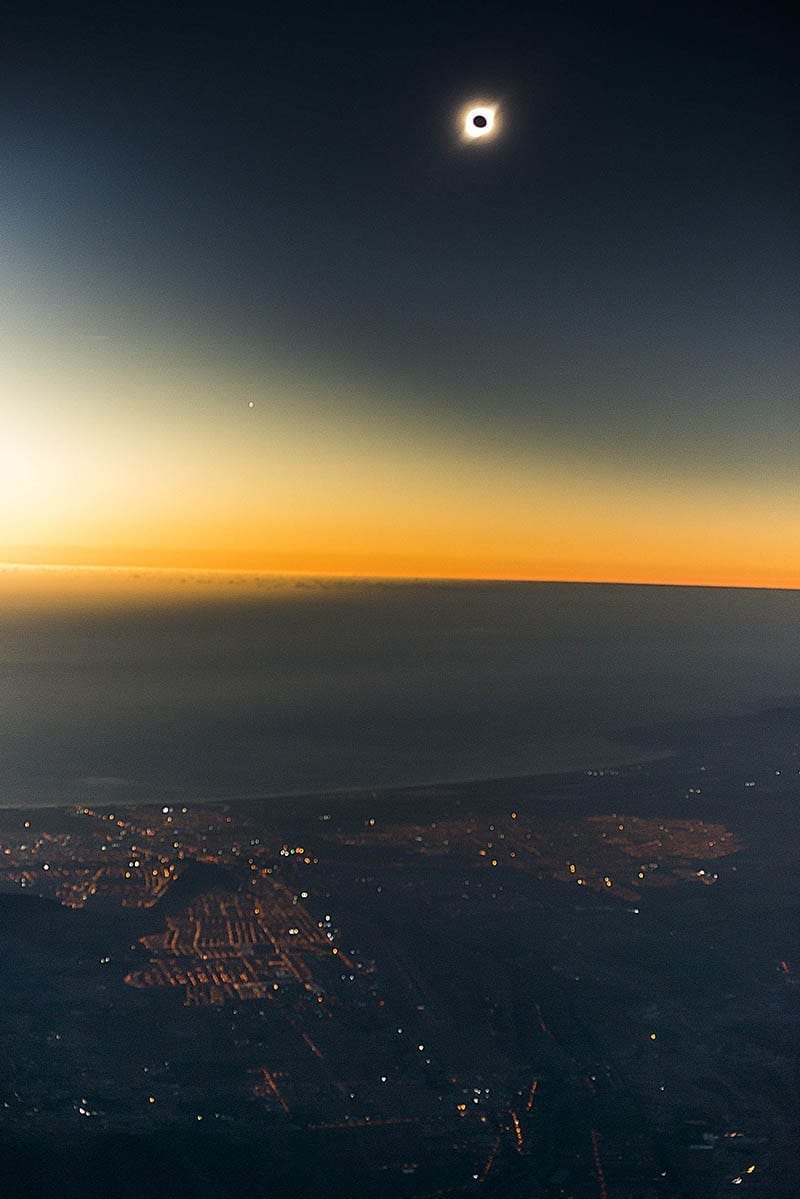 1

min read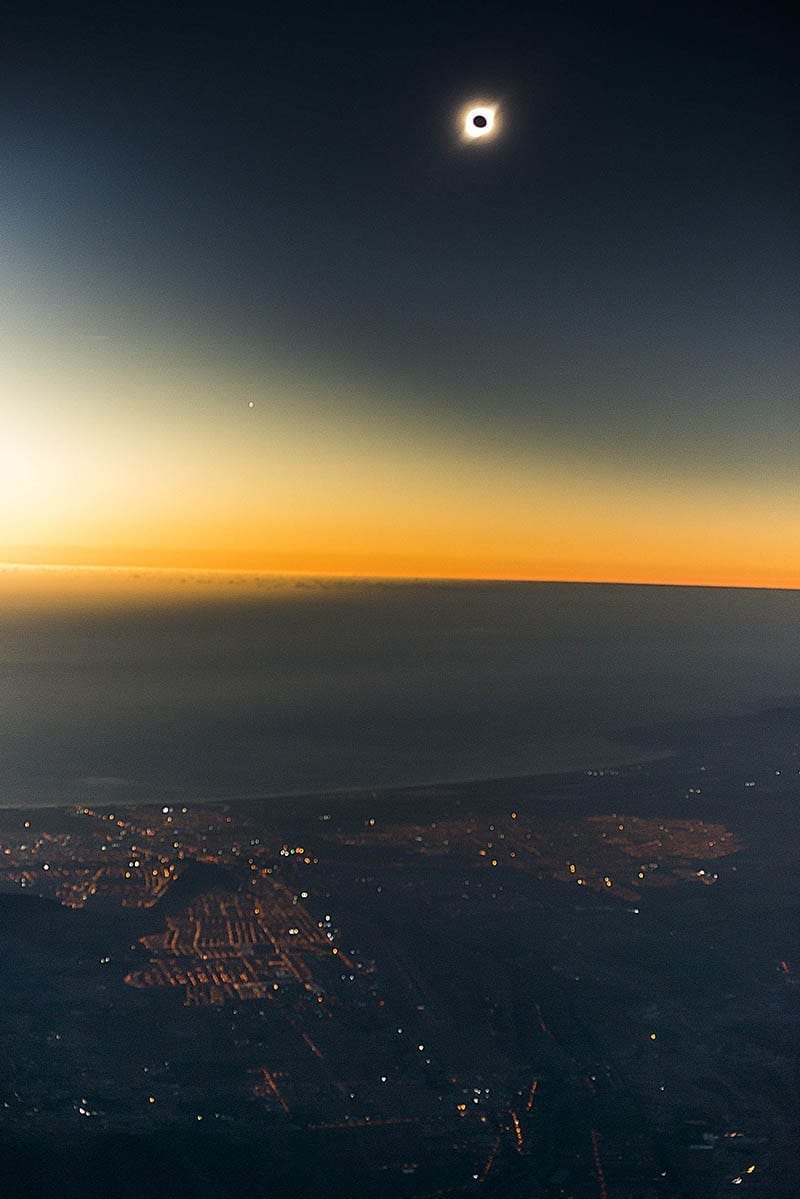 Click on image for full size.
The view: Total solar eclipse over La Serena, Chile, on July 2, 2019.
The airplane: Cessna R182, CC-PEJ
The pilot: Diego Errazuriz
The mission: To experience a total solar eclipse from the air, and hopefully take a beautiful picture under very challenging photographic conditions.
The memory: It was much more spectacular than expected, there was a massive collection of all types of aircraft from around the world, ranging from ultralights to Boeings. La Serena ATC had to really work hard for about half an hour. There were more than 100 planes in a relatively small area and they had to be organized in a safe way while they waited for totality – which only lasted for about 3 minutes. A few seconds before the total eclipse, it was possible to see the shadow of the moon over the Pacific Ocean surface, moving towards us at 6,000 mph!
Want to share your "Friday Photo?" Send your photo and description (using the format above) to: [email protected]
Latest posts by Diego Errazuriz
(see all)
https://airfactsjournal-images.s3.amazonaws.com/wp-content/uploads/2019/07/06151547/Eclipse-Chile.jpg
1199
800
Diego Errazuriz
https://airfactsjournal-images.s3.amazonaws.com/wp-content/uploads/2021/04/06142440/Air-Facts-Logo340.jpg
Diego Errazuriz
2019-07-19 09:01:57
2019-07-19 18:11:43
Friday Photo: solar eclipse over Chile