2

min read
Your trip today is all fun, as you flew from your home base in Delaware, Ohio (DLZ) to Put-in-Bay, Ohio (3W2), a beautiful island airport in Lake Erie. It was a fun day on the water and a great lunch, but now it's time to head home. The flight will take just under one hour in your rented Cessna 172, as you head south from the Great Lakes towards the northern edge of Columbus.
As usual, the question we ask is: go or no go?
The weather
As you open up your iPad at the FBO in Put-in-Bay, you see pretty spectacular weather–after all, that's why you went flying today. A large high pressure system has settled in over northern Ohio.
That high pressure system is bringing clear skies, as the satellite image shows:
Likewise, the radar is clear all along your route, with scattered thunderstorms well south and not moving fast:
Finally, the METARs for Port Clinton (close to your departure) and your destination are pretty much perfect:
KPCW 302002Z AUTO 07010KT 10SM CLR 22/09 A3018
KDLZ 302040Z AUTO 08006KT 10SM CLR 26/10 A3013
One small issue…
So what's the problem? Your airplane, a well-loved trainer, has only one NAV/COM radio and this trusty KX-155 isn't working. It seemed a little weak on the way in, but after starting the engine for departure, your radio check went unanswered. Likewise, the transmit light is not illuminating. After pulling out your hand-held radio (always prepared!) you confirm that the panel mount radio is dead.
Now you're faced with a tough decision. The engine is running just fine, the ammeter shows a charge and your moving map iPad app will guide you home. The weather is severe clear, and you won't be flying through any controlled airspace on your flight. So while flying without a radio certainly isn't your preference, it doesn't seem unsafe.
There is not a Minimum Equipment List (MEL) for this airplane and you don't have your FAR/AIM book close by, so you're not 100% sure if this is legal or not. But the weather is great, there really isn't a need to talk to anybody, and the engine is running–it's tempting to go. There certainly isn't a radio shop at Put-in-Bay.
Time to decide: scoot home and have your shop take a look at it Monday morning, or shut down and call for help? Tell us what you would do.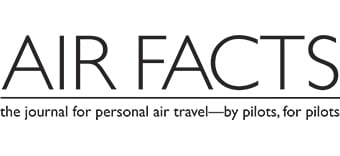 Latest posts by Air Facts Staff
(see all)
https://airfactsjournal-images.s3.amazonaws.com/wp-content/uploads/2014/05/06173352/AFPIBfeature.jpg
280
520
Air Facts Staff
https://airfactsjournal-images.s3.amazonaws.com/wp-content/uploads/2021/04/06142440/Air-Facts-Logo340.jpg
Air Facts Staff
2014-05-30 17:48:23
2014-05-30 17:48:53
Go or no go: NORDO?