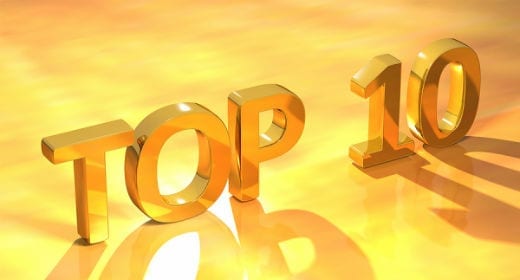 3

min read
2013 was another banner year for Air Facts, as we welcomed nearly double the number of readers to our site as in 2012. As usual, variety is what made Air Facts such a fun place, from serious education to light-hearted hangar flying to some heated debates. If it has to do with pilots and general aviation, we'll talk about it here.
Air Facts is unique because so many of the articles are written by readers like you. In fact, 44 pilots contributed articles in 2013, a truly outstanding accomplishment. As you'll see below, our most popular article of the year was written not by a professional writer, but by a flight instructor with a point of view. We encourage you to join the ranks of contributors in 2014 (here's how).
Out of the 160 articles we published in 2013, here are the 10 most popular:
10. A dream of the 1970s: the Bede-5. The story of the impossibly small–but incredibly popular–Bede-5 airplane and its colorful designer Jim Bede. The airplane made it into production and even appeared in a James Bond movie, but it left a lot broken dreams in its path too. Read Now
9. The perfect co-pilot–of many years. Richard Collins' moving tribute to his wife and faithful co-pilot, who passed away in March, what he calls "the saddest day of my life." His article reminds us that flying is so much more fun with others. Read Now
8. I Can't Believe I Did That #2. We introduced our "I Can't Believe I Did That" series in 2013, where pilots 'fess up about mistakes they made but lived to tell about. This was our most popular one, with Tom Winter sharing the story of a bad cylinder–and what might have caused it. Read Now
7. Why do we still run out of gas? Despite ever-improving avionics and well-publicized accidents, pilots still run out of gas at a depressing rate. John Zimmerman suggests a new mindset, and offers some practical rules to prevent it from happening to you. Read Now
6. The new killer items for IFR pilots. Technology has helped pilots immensely, especially GPSs and new types of instrument approaches. But it has also introduced a few potentially deadly traps. Learn what they are, and how to avoid them. Read Now
5. ADS-B 101: what it is and why you should care. Pilots have been hearing about ADS-B for over a decade now, but most still don't understand what it means. In this helpful article, John Zimmerman cuts through the jargon to explain what it means and why it might even be a good thing. Read Now
4. The weight–and the balance. A horrifying crash of a 747 in Afghanistan is caught on video, and leaves Richard Collins thinking about the effects of weight and balance on all types of airplanes. It is far more important than most pilots think, especially the balance part. Read Now
3. The Asiana crash: rampant speculation? Richard Collins says there's nothing wrong with speculating about airline crashes, and he weighed in early on the Korean airliner that crashed short of the runway at San Francisco. The final NTSB report seems to back up his analysis: "the crew just turned in a truly lousy job of flying."  Read Now
2. 7 instrument approaches you have to see to believe. John Zimmerman shares some of the wildest instrument approaches in the US, from big cities to the Alaska bush. Ever tried one of these? Read Now
1. Why you must fly a taildragger. Flight instructor Anandeep Pannu firmly believes that tailwheel airplanes make better pilots. In this thoughtful, well-reasoned article, he goes beyond the cliches to explain why "we need something to keep us honest." Read Now
Thanks to all our readers for a great year. It's because of your contributions that Air Facts is a special place for pilots. We hope to see you back in 2014, where we'll continue to debate important issues and share valuable tips for safer flying.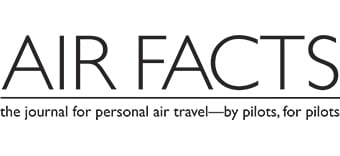 Latest posts by Air Facts Staff
(see all)
https://airfactsjournal-images.s3.amazonaws.com/wp-content/uploads/2013/12/06173848/top-10-feature.jpg
280
520
Air Facts Staff
https://airfactsjournal-images.s3.amazonaws.com/wp-content/uploads/2021/04/06142440/Air-Facts-Logo340.jpg
Air Facts Staff
2013-12-26 20:59:50
2013-12-26 20:59:50
Top 10 articles of 2013