1

min read
"If you really want to use your license, you'd better get an instrument rating." This is fairly common advice for new pilots–the implication being that you can't travel in a general aviation airplane very effectively without an instrument rating. While the instrument rating is undeniably a powerful tool, is it really essential?
Proponents argue that it is. Without an instrument rating, you'll either cancel too many flights or you'll compromise safety in an effort to complete the trip. And because weather can be so unpredictable, it's hard to make firm plans–that Tuesday morning arrival can easily become a Friday night arrival. Even if you don't fly hard IFR, an instrument rating gives you the ability to pop through a thin layer to get on top or shoot an instrument approach when the ceiling goes down unexpectedly.
Many VFR pilots disagree, and point to their years of experience traveling by light aircraft without an instrument rating. Or look at Oshkosh–thousands of VFR-only airplanes make the trip, usually over hundreds of miles. With some good planning, schedule flexibility and realistic personal minimums, cross country trips are easily done VFR. They're often more fun, too.
What do you think? Is an instrument rating a must for serious travel? Or just a bonus? Add your comment below.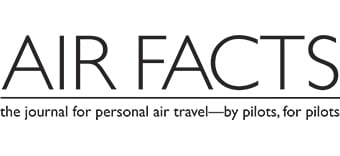 Latest posts by Air Facts Staff
(see all)
https://media.airfactsjournal.com/wp-content/uploads/2013/09/06174300/AF-inst-feature.jpg
280
520
Air Facts Staff
https://airfactsjournal-images.s3.amazonaws.com/wp-content/uploads/2021/04/06142440/Air-Facts-Logo340.jpg
Air Facts Staff
2013-09-13 11:46:48
2013-09-13 11:46:48
The Great Debate: do you have to have an instrument rating to travel by GA?