1

min read
Air shows have been slowly fading for the past few decades, mirroring the overall decline in general aviation. The recession that began in 2008 has only accelerated the trend, as sponsorship budgets shrank and the number of paying visitors declined. Anyone who attended the Reading Air Show at its peak or Oshkosh when the Concorde visited can probably offer plenty of examples of how things have changed.
This year, the federal government has dealt the final blow, thanks to the budget sequestration. First, military aircraft appearances were slashed, with the Blue Angels and Thunderbirds grounded indefinitely. This significantly reduced the attraction for the general public, and led many air shows to simply cancel their 2013 events. By most counts, over 80 air shows have been cancelled this year. Many of those probably won't come back.
The second blow is the FAA's new demand for vast payments in order to receive special Air Traffic Control resources. The most visible stick-up jobs have been Sun 'n Fun (nearly $300,000) and EAA Airventure Oshkosh (over $450,000). While larger air shows have complained and paid, smaller shows have no chance of paying these fees.
Not everyone is convinced the air show industry is dying. Some see the inevitable consolidation of an industry that was overextended and kept alive on government largesse. By focusing on a few major shows, the air show industry might actually become stronger and more sustainable. In any case, Oshkosh has never relied on the Blue Angels for a big show.
What do you think? Are air shows a dying species? Can they ever return to the glory days? Finally–does it matter? Add your comment below.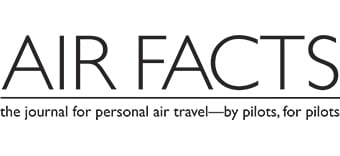 Latest posts by Air Facts Staff
(see all)
https://airfactsjournal-images.s3.amazonaws.com/wp-content/uploads/2013/07/06174520/AF-air-show-feature.jpg
280
520
Air Facts Staff
https://airfactsjournal-images.s3.amazonaws.com/wp-content/uploads/2021/04/06142440/Air-Facts-Logo340.jpg
Air Facts Staff
2013-07-30 23:28:24
2013-07-30 23:28:24
The Great Debate: are air shows dying?