1

min read
The FAA medical exam, a key milestone on a pilot's journey towards a private certificate, is under fire. For years, many pilots have blasted the whole process as a bureaucratic mess that does nothing to improve safety but does a lot to discourage new student pilots. This fight gained momentum last Spring, when AOPA and EAA submitted a request to the FAA that would essentially eliminate the third class medical for pilots exercising the rights of a Recreational Pilot (one passenger, 180 hp or less, daytime, etc.).
Opponents of the medical exam point out that hardly any accidents are caused by medical problems, so the system is trying to fix a problem that does not exist. Besides, with third class medical certificates lasting for 3 or 5 years (depending on age), pilots are already self-certifying their health for years in between visits to the doctor.
Proponents aren't ready to ditch the medical just yet. They suggest that all it takes to pass a third class medical exam is a heartbeat, and anyone who can't meet such basic standards shouldn't fly. Others worry about the impact a rule change would have on the Light Sport Aircraft (LSA) market, whose main appeal right now is the ability to fly such airplanes without an FAA medical. Would this market evaporate?
What do you think? Is the AOPA/EAA proposal a good one? Should we go further and eliminate the medical entirely? Or is it an important safety check? Share your comments below.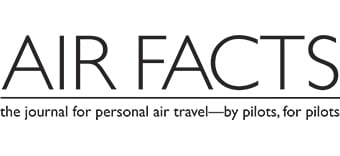 Latest posts by Air Facts Staff
(see all)
https://airfactsjournal-images.s3.amazonaws.com/wp-content/uploads/2013/03/06175227/AF-medicals.jpg
280
520
Air Facts Staff
https://airfactsjournal-images.s3.amazonaws.com/wp-content/uploads/2021/04/06142440/Air-Facts-Logo340.jpg
Air Facts Staff
2013-03-06 11:50:32
2015-10-08 15:21:48
The Great Debate: should the 3rd class medical be eliminated?