3

min read
The National Transportation Safety Board (NTSB) recently held a much-publicized meeting in Washington that focused on general aviation safety. The message was clear: the board views the GA accident rate as unacceptably high, and they want action. Their first step was to release five Safety Alerts targeting the leading causes of accidents.
The question is, will anyone listen?
The overall tone of the meeting was one of frustration: "Because we investigate each of the 1,500 GA accidents that occur in the United States every year, we see the same types of accidents over and over again," said NTSB Chairman Deborah Hersman. "What's especially tragic is that so many of these accidents are entirely preventable." The board is admitting what most pilots already know–we aren't inventing new ways to kill pilots.
Indeed, the five Safety Alerts cover familiar territory:
There's nothing earth-shattering here–don't fly in bad weather, don't stall and don't fly into a mountain. The NSTB is developing supporting materials for each Safety Alert, including a series of five videos. In addition, each alert offers a number of links to more information, from online courses and advisory circulars. But even with all this material, most of the suggestions for improvement (know your airplane, don't let passengers pressure you into making a trip) are much easier said than done.
Defining the problem is one thing, but changing pilot behavior is quite another. In particular, will the pilots who need to hear these warnings most be the ones who listen? As Hersman said: "You can have the best accident prevention strategies in the world, but unless they are communicated effectively to people who need to know and who will benefit the most, they won't save a single life."
The complete presentation is worth reviewing, and can be viewed on the NTSB's website.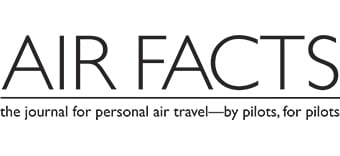 Latest posts by Air Facts Staff
(see all)
https://airfactsjournal-images.s3.amazonaws.com/wp-content/uploads/2013/03/06175130/AF-NTSB-alerts.jpg
280
520
Air Facts Staff
https://airfactsjournal-images.s3.amazonaws.com/wp-content/uploads/2021/04/06142440/Air-Facts-Logo340.jpg
Air Facts Staff
2013-03-27 11:49:20
2013-03-27 11:49:20
NTSB shouts – will anyone listen?