2

min read
Stall training has been a hot topic for many years, but it's taken on even more importance in the wake of some high profile airline crashes in recent years. The FAA has now responded, with Advisory Circular 120-109, covering training for stalls and stick pusher activation. While the AC focuses on large airplanes with stick shakers and pushers, there is a lot here for light airplane pilots as well.
Specifically, the FAA is emphasizing that pilots focus on reducing the angle of attack during a stall (or stick pusher activation, which is considered a stall in airplanes with these systems). That may sound like common sense to general aviation pilots, but for many years jet training has emphasized "powering out of a stall" with a minimum of altitude loss. Until recently the Practical Test Standards specifically mentioned altitude loss as a part of the maneuver (this has since changed). Some have speculated that this focus on altitude may have contributed to the Air France 447 crash.
The entire AC is worth reading, with some interesting training examples. The first page offers a nice summary:
Reduction of AOA is the most important response when confronted with a stall event.
Evaluation criteria for a recovery from a stall or approach-to-stall that does not mandate a predetermined value for altitude loss and should consider the multitude of external and internal variables which affect the recovery altitude. (Reference: Safety Alerts for Operators (SAFO) 10012, Possible Misinterpretation of the Practical Test Standards (PTS) Language "Minimal Loss of Altitude").
Realistic scenarios that could be encountered in operational conditions including stalls encountered with the autopilot engaged.
Pilot training which emphasizes treating an "approach-to-stall" the same as a "full stall," and execute the stall recovery at the first indication of a stall.
Incorporation of stick pusher training into flight training scenarios, if installed on the aircraft.
You can find the complete Advisory Circular here.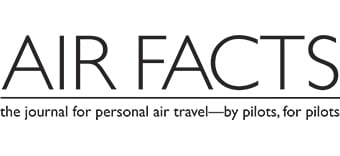 Latest posts by Air Facts Staff
(see all)
https://airfactsjournal-images.s3.amazonaws.com/wp-content/uploads/2012/12/06175539/AC-120-109-wide.jpg
277
514
Air Facts Staff
https://airfactsjournal-images.s3.amazonaws.com/wp-content/uploads/2021/04/06142440/Air-Facts-Logo340.jpg
Air Facts Staff
2012-12-13 17:03:25
2016-02-27 10:50:09
Washington Report: changes in stall training