11

min read
Editor's note: This article, from the November 1953 issue of Air Facts, demonstrates the utility of general aviation that we still benefit from today. Author, Harry Baer, spends a day with pilot, Ed Whipp, patrolling the gorgeous Chesapeake Bay as part of Maryland's Department of Tidewater Fisheries, aboard a Cessna 170 on floats, often just feet above the water. The patrols are necessary to cover the vast region enforcing fishing laws and identifying illegal activities.
---
BAY PATROL
By: HARRY S. BAER, JR.
A low flying, float plane, cruising daily over the Chesapeake Bay and its tributaries, maintains law and order among the vast commercial fishing fleets working in Maryland waters. The aircraft, an important cog in the state's enforcement fleet, bears the yellow and black triangular insignia of Maryland's Department of Tidewater Fisheries.
After a day with Pilot Ed Whipp, it seemed as though we had been on a 100-mile-an-hour boat trip instead of a flight. In about four hours of flying time, more than 90 per cent of it was at an altitude (if you would term it such) of between 100 and 200 feet.
It was a brisk, sunny morning when I walked with Pilot Whipp toward the hangar of the department patrol plane. He keeps and maintains it at his airport-residence near Glen Burnie, Maryland, 10 miles south of Baltimore. The seaplane was resting on an improvised, flat-bed trailer near Curtis Creek, which empties into the Bay only two miles away.
While we were towing the plane on the trailer toward the creek, Whipp said, "We'll scout around Maryland's Eastern Shore area today. It's a big fishing area with hundreds of tributaries. A good portion of this state's multi-million-dollar fishing profits come out of it."
After the plane was eased into the creek, Whipp motioned me to crawl into the right seat. The ruddy complexioned pilot, sun-tanned in Florida fashion from his outdoor work, made his routine checks before pressing the starter. I noted equipment in the plane, such as an anchor in back of our seats, a high powered pair of binoculars, maps, and a revolver in the plane's glove compartment.
The aircraft taxied smoothly to the center of the creek. To find an appropriate stretch of water for take-off, Whipp gunned the plane down the creek in speed boat fashion. We moved over the water at 50 miles an hour to an open area where the plane left the water.
A pilot myself, but having never flown a seaplane, I expected to be at least 1,000 feet in a minute or so. But not with Pilot Whipp. He skirted out to the Bay at less than 200 feet and there we remained, except when we passed over a town or community by the sea.
He has special authority to fly at unusually low levels because the effectiveness of his work depends on his ability to see what's going on at close range. When he's "on target"—that is, when he has determined that a boat crew is fishing illegally—he is frequently within 75 feet of the pirate fishermen.
In such an instance, his principal objective is to identify the fishing boat. This is done by reading the vessel's nameplate, noting number marking on sails, or identifying the characteristic structure of the craft. When he has made such a recognition, his short-wave radio goes into action, and one or more of the department's 30 patrol boats, strategically stationed throughout the various Bay areas, can usually be on the scene within a half hour.
When the water is smooth, landings are sometimes made near suspicious craft and arrests accomplished on the spot by the pilot. But this doesn't happen often because an airplane on the water taxiing toward a boatload of men who have broken the law isn't going to get mud of a helping hand in coming alongside.
Illegal Dredging
A lucrative catch was made recently when Whipp was winging up the Potomac River in a brisk wind of 25 to 30 miles an hour. The adverse flying conditions led unscrupulous fishermen to believe the department plane — a four-place Cessna 170 —wouldn't be flying on such a gusty day. They were wrong because the plane is frequently up in marginal weather just to catch oyster and fish pirates off guard.
About 10 miles up the river, a fleet of eight fishing boats was sighted. The crews were illegally dredging for oysters in Maryland waters with power instead of sail, a serious violation. Whipp closed in on the fleet, just skimming over the surface so he wouldn't be sighted.
One might think the serenity of the peaceful fishing fleet would be suddenly interrupted by the engine noise of the aircraft, forewarning the fishermen of the approaching police plane. Engine noise, however, is not an adverse factor in the enforcement operation since fishing vessels with machinery operating are anything but quiet.
When over the fleet, Whipp wasn't surprised at seeing the oystermen shove illegally-caught oysters overboard and cut their boats loose from power dredges in a frantic effort to escape detection. But by then it was too late. Five out of the eight identifying boat numbers were recorded and immediately radioed to patrol boats. Two of the pirate boats were captured and confiscated shortly afterward. The three others that were identified, although not in police hands at this writing, must remain inoperative in their hiding places or be apprehended when put to use.
Teamwork
Interesting to note in my flight with Whipp was the good coordination between the seaplane and the department's patrol boats. The pilot, although maintaining radio contact with the boats, would frequently set his plane's red pontoons on the water to talk over first hand with a boat crew the day's enforcement operations.
Crewmen, many of whom have been patrolling the Chesapeake for 25 years or more, displayed great respect for the airplane and its work. They gathered around Whipp with a map of the Bay sprawled on the deck, pointing out areas where infringements might be occurring.
A boat captain that day had a particular location in mind where he thought violations might be taking place. It was a polluted expanse in which fishing boats were prohibited to operate. If they did, their catch might be contaminated, thus endangering the health of consumers.
As soon as we were in the air again, Whipp skimmed his cream-colored airplane over the polluted area within a few minutes. No violators were sighted. Whipp radioed the captain, thus saving the patrol boat many hours of needless patrolling in that area.
Tricks of the Trade
When closing in on a suspicious fishing schooner, Whipp employs some flying strategy to enhance the element of surprise. He has more than 25 years' flying experience to back his piloting technique. In his approach, if the weather is right, he flies in the sunbeams or keeps the sun at his back. This prevents him from being readily sighted. He also makes use of cloud formations and fog over the water.
Fishermen working illegally often employ tricks to evade detection. Some cover up or paint over the nameplates on their boats or the numbers on their sails. But most hesitate to do this because it is a Coast Guard violation, which only adds to their woes when caught.
I learned from the flight that it takes a trained eye, like Whipp's, to scan the areas efficiently. On a number of occasions, I mistook hunters' duck blinds in the water for fishing vessels.
We flew past hundreds of swan, geese, gulls, and ducks. Frequently, the Cessna 170 would stir up the flocks and they would fly very near the plane. I asked Whipp if they presented a hazard to flying. "As long as we fly in a straight line, they will keep out of our way," Whipp answered. "If we would dodge or zig zag, we would confuse the birds and then we might be in trouble."
Oyster Sandwich
After patrolling along the Bay and down tributaries for two hours at less than 200 feet, we landed for lunch at Crisfield, a small oystering community within eye range of the Virginia border 100 miles southeast of Baltimore. We experienced some difficulty finding an appropriate spot to park the seaplane. The winds weren't cooperating for tying the aircraft to a dock.
We taxied along the Crisfield waterfront but an appropriate tie-up location was not in sight. It appeared I'd miss the fine oyster sandwich specialty at a Crisfield cafe that Whipp had mentioned. Whipp was on the verge of giving up the Crisfield lunch when he received a call on his radio from Robert Lee Shores, Chief Fisheries Inspector. Shores, driving his car equipped with short wave radio, was in Crisfield at that moment and had seen us on the water. He offered to pick us up a couple of miles out of the city at a suitable location where the seaplane could be beached on shallow bank.
After trudging through a few swampy fields, we met Shores. He drove us to the cafe where the oyster sandwiches were completely in accord with Whipp's advanced billing. While we were eating, Shores, who frequently flies with Whipp to spot violations, talked about the airplane and its work with the Department of Tidewater Fisheries.
The Rules
"Our plane has given us marked advantages in keeping oystermen and fishermen honest with the law," Shores said. "It can sweep in on an offender so quickly that he's caught in the act before he knows what has happened. Use of the aircraft has cut down violations 95 per cent on certain type offenses."
What are the illegal fishing tactics in which the department plane comes into its own? Shores explained three most predominant types as:
(1) Dredging with Power — Only sail may be used to propel an oyster boat dredging in Maryland waters. From the air this offense is readily spotted by wake or exhaust from the power boat.
(2) Illegal Use of Haul Seine — A haul seine may be operated only from one fishing boat. When a seine is stretched between two boats, the pilot easily notes the offense.
(3) Setting a Gill Net Illegally — It is against the law to string a gill net more than one-third the distance across a cove or tributary. Though submerged, the nets always are visible from the air.
When fishermen are caught committing a major violation, their boats may be confiscated and jail sentences and fines may be imposed at the will of a judge or jury. These penalties are enough to warrant intense thought by fishermen before breaking laws.
Violations, Shores said, are committed by greedy fishermen who are not satisfied with fair hauls. Maryland fishing regulations exist to limit a fisherman's catch and conserve the stock to provide more for all, he explained.
"Honest fishermen naturally hate oyster and fish pirates because they could turn Maryland waters into depleted fishing grounds if the laws were not enforced," Shores said. "Pirate fishermen don't like the airplane, honest ones do.
"The bad ones accuse us of playing unfair with the see-it-all plane. But are they playing fair? They come out on the water with modern supercharged boats to elude
Prime advantage of the plane, of course, is its speed and ability to patrol broad expanses of water rapidly. Coverage of principal fishing areas, which would take weeks for the polite boat fleet, can be accomplished by aircraft in a matter of hours. In addition to covering the Bay, the Potomac River, and other tributaries, the state plane patrols, within the three-mile limit, a stretch of the Atlantic Ocean bordering Maryland.
The Department of Tidewater Fisheries has been using an airplane in its enforcement operations since 1938. Since that time, it has not only proved its value in the apprehension of lawbreakers but has also played a major role in the prevention of illegal operations.
Most commercial watermen see and wave at the airplane sometime during the work week. Those who at one time might have thought they could get away with something have since decided to play the fishing and oystering game fairly. The airplane just doesn't give them a chance to do it any other way.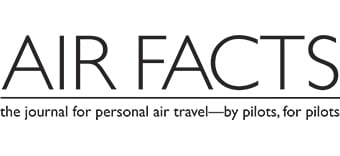 Latest posts by Air Facts Staff
(see all)
https://media.airfactsjournal.com/wp-content/uploads/2023/08/18094457/IMG_7500-1-scaled.jpg
1738
2560
Air Facts Staff
https://airfactsjournal-images.s3.amazonaws.com/wp-content/uploads/2021/04/06142440/Air-Facts-Logo340.jpg
Air Facts Staff
2023-10-25 08:55:40
2023-09-15 09:29:14
From the archives: Patrolling the Chesapeake Bay by seaplane