10

min read
The flying public has a fair idea of the problems that can disrupt an airline system. After all, they see them every Thanksgiving and Christmas. The television networks all feature "talking heads" posted in every major airline terminal, interviewing frustrated passengers who have not gotten home to see Grandma because every damn person in the nation wants to be somewhere else over the holidays—just when the weather is the worst and the most junior employees are working across the system. The FAA air traffic controllers all want to be home for the holidays, the airline employees want to be home for the holidays, and both systems work strictly on seniority. So, the most junior folks with the least experience at their respective jobs are all working when the going gets the toughest.
What follows is a description of what happened to me during Christmas 1995, when I was one of the most junior pilots (on this seniority list, but with 19 years in the industry), flying with one of the most junior captains, Frank R.
Frank and I were destined to fly a four-day trip, with overnight stays in Little Rock, Arkansas, and Providence, Rhode Island (twice). Our first day (December 21st) was supposed to be five legs, starting in Oakland, California. The first stop was scheduled to be Los Angeles, continuing from there to Albuquerque, New Mexico. Our flight to LAX was without incident.
The leg to Albuquerque was another story. New Mexico had enjoyed a tremendous snowstorm the day and evening previous, and by the time we could get within hailing distance of the airport, it was below landing minimums in fog, precipitated by the rapid evaporation of all that snow. We held at 14,000 feet, west of the airport, waiting for the wind to develop that would open the field for landing, but it did not happen quickly enough for us. We diverted to Amarillo, Texas, for fuel so we could come back and try again. When we got there, we lost about 30 passengers who were headed for Amarillo or Dallas, put on a load of fuel, and launched again for Albuquerque.
This time we were able to land at Albuquerque, but we were three hours late: one hour spent holding, one spent flying to AMA, and another spent flying back. We deplaned and enplaned passengers and their baggage (and there was a pot full of it) and departed for Kansas City (MCI). Our flight number had not changed at all, as we were supposed to use the same designator all the way to Little Rock (LIT), but we were three hours late.
By the time we arrived at MCI, we had been flying for seven hours actual flight time, and 10 hours duty time. We again deplaned and enplaned passengers and their baggage, took on a load of fuel, and got ready to leave for St. Louis, Missouri (STL). First though, we had to sit out an hour-long gate hold for STL. The weather there had gone to hell in a hand-basket and they were holding traffic for that city on the ground at their respective departure points, so as to not overload the ATC system with inbound airplanes.
Finally, it was our turn to depart on the hour-long flight to STL. We had no more than gotten airborne when we were given instructions to fly at 250 knots (well below our normal cruise speed) and given delay vectors that were eventually converted to a clearance to a holding pattern west of STL. We held there for another 45 minutes before it became obvious that the airport would not open any time soon. By that time it was ten o'clock at night, and we had started at seven that morning. I, for one, was bushed.
In our system, the first officer (me) carries the lion's share of the load, executing all the tasks necessary to get the airplane ready for flight, and I had been doing it for 15 hours. I told Frank it was time to get the damn airplane on the ground, as I had damn well had enough. At that point, he acquiesced and we coordinated a diversion to Little Rock. We arrived there at 11pm, eight hours late. To give you an idea how messed up the system was, the crew that was supposed to take the airplane from us had been sitting in the terminal for eight hours already, and had their entire pairing yet to fly.
We were not the norm for the system that day, but with over 2000 flights operating in our system alone, there were a large number of delayed and cancelled flights for our scheduling department to try to sort out and re-route for that day and subsequent days. And the meltdown had just begun.
Frank and I went to the hotel, too pooped to pop. We were told by scheduling when we contacted them to stay in the hotel until 11am in order to be legally rested, then go back to the airport and deadhead (ride in the back of the airplane) to Chicago Midway Airport (MDW), then on to Providence (PVD) to go to another hotel, in order to be in place for the third day of our pairing.
When we got to the airport in the morning, the system was even more screwed up than it had been the night before. We managed to get on a flight to MDW that was running three hours late, but when we got to Chicago, the system was virtually shut down. Scheduling in Dallas had no idea where pilots or flight attendants were, where they should be, or how they would get there. It was a zoo, to use a polite phrase. No one knew what the hell was going on. There were pilots and flight attendants walking around, calling scheduling and being put on hold for indefinite periods of time, gate agents pulling out their hair, trying to help or hold off customers and their questions, and the poor, unfortunate travelers stuck with their kids and things in terminals far from home with no answers forthcoming as to when they might get to home or Grandma's place.
The flight Frank and I were to catch to Providence had been cancelled. We wandered about for an hour and a half, when Frank found out somehow that there was a ferry flight going to Providence. We got on it, just we and the pilots (there apparently were no flight attendants available to ride it and make it available for hauling passengers), and away we went. I slept most of the way, as I had not yet recovered from the previous day's marathon. Arriving in PVD, it was off to yet another hotel, without having done a minute's worth of work for that day.
On arising the next day, we proceeded to the airport to take our flight to Ft. Lauderdale (FLL), and return to PVD. The terminal at Providence was under construction, trying to rise to the challenge of handling all the extra passengers we attracted to their facility. We had only one gate in operation (Gate 15), and there were a full complement of airplanes to load and unload at that one gate all day long. Since we were the first aircraft out of the gate that morning, we left on time for FLL with 137 passengers aboard—a full load.
The flight to FLL was uneventful with smooth, clear skies south of New York City. We arrived on time in FLL, the first time we had done so since the first arrival of the pairing in LAX two days before. We deplaned and enplaned passengers again, got a full load of fuel and baggage and departed for PVD with another 137 passengers and a dispatcher in the jumpseat. The dispatcher was doing his yearly "familiarization flights," and had put them off until the last week of the year. So he was out riding around the system during the worst mess anyone had ever seen.
After we got out of 10,000 feet, the dispatcher told us just how bad the situation was, system-wide. He said the dispatchers had been going into the scheduling office to tell the schedulers, "we have three flight attendants in LIT (STL, OKC, HOU, you name the city) who are volunteering to go anywhere you want them to. What do you want us to tell them for you?" He went on to tell us the schedulers had finally closed and locked their doors and took their phones off the hook and refused to take any more input from anyone, they were so overloaded. At that point, we thought we were golden, as we were on-time and going to the hotel again in PVD. What could possibly go wrong?
We soon found out. Arriving in PVD with its one lonely gate, we found three loaded airplanes on the ground ahead of us for that one gate. Shortly after we left, it started snowing heavily in fits and spurts, and the airport authorities could not stay ahead of the accumulation. One of our airplanes had been kept at the gate while the authorities tried to plow the snow off the ramp, and consequently, our subsequent airplanes were delayed getting on and off the gate. The bottom line was we held 137 minutes (2 hours, 17 minutes) on the ramp with 137 paying passengers on board. They were not happy, and neither were we, but at least we went to the hotel to cool our jets and gird our loins for the last day of the pairing.
Out to the airport for the fourth day of the pairing, we had another full airplane for the Christmas Eve flights across the country to Oakland, via MCI and LAX. The weather was fair to partly shitty, at least at MCI. Frank contacted Dispatch about the MCI situation, where it was snowing heavily. Dispatch told him we had three de-ice trucks working and no one had experienced any delays out of there (yet). So off we went to the Mid-Continent International Airport at Kansas City.
We departed on time and arrived on time, but things went to hell just after we pushed off the gate. One of the three deice trucks ran out of juice, one broke down, and the one still operating had two airplanes to deice in heavy snow conditions. Only one truck deicing an airplane is worthless in heavy snow, as the hold-over time (the time during which the deice fluid is effective) is less than the time it takes the one truck to clean the airplane of ice and snow. So we took another hour delay waiting for the second and third trucks to be placed back in operation so we could get out of there.
Fortunately, Los Angeles was clear and beautiful in mid-50 degree temperatures when we arrived, so that presented no difficulties to us. We got turned around in about 25 minutes and headed off to Oakland for the last leg of "the four-day from hell". On arrival in Oakland, we were all relieved to be done and looking forward to going home (if we could get there on full airplanes) and spending Christmas with our families.
But it was not to be, at least for one of our three lady flight attendants. When the door opened to deplane the passengers, a ramp supervisor came aboard. He informed the "A" flight attendant that one of them was going to have to go to the next gate and work another airplane all the way back to Baltimore. It wasn't a flight attendant supervisor or a member of management that forced her to work all the way back across the country, it was a ramp sup that took it upon himself to find a flight attendant to work. And the lady that took the flight was the junior flight attendant, even though she had little kids at home waiting for her to be home for Christmas.
So the next time you watch "talking heads" yammering about all the poor passengers stuck in terminals all over the country when the weather turns bad at the holidays, remember that those airplanes and terminals are staffed by employees who want to be home with their families, too. And they are all the junior folks with the least experience having to deal with the situation, trying to do their best for their customers.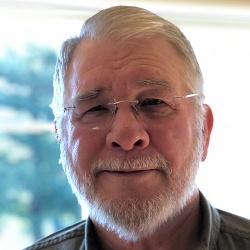 Latest posts by Mike Early
(see all)
https://airfactsjournal-images.s3.amazonaws.com/wp-content/uploads/2023/01/03122920/Boeing-deice.jpg
1242
2040
Mike Early
https://airfactsjournal-images.s3.amazonaws.com/wp-content/uploads/2021/04/06142440/Air-Facts-Logo340.jpg
Mike Early
2023-01-04 09:00:58
2023-01-03 12:30:11
Behind the scenes of an airline meltdown