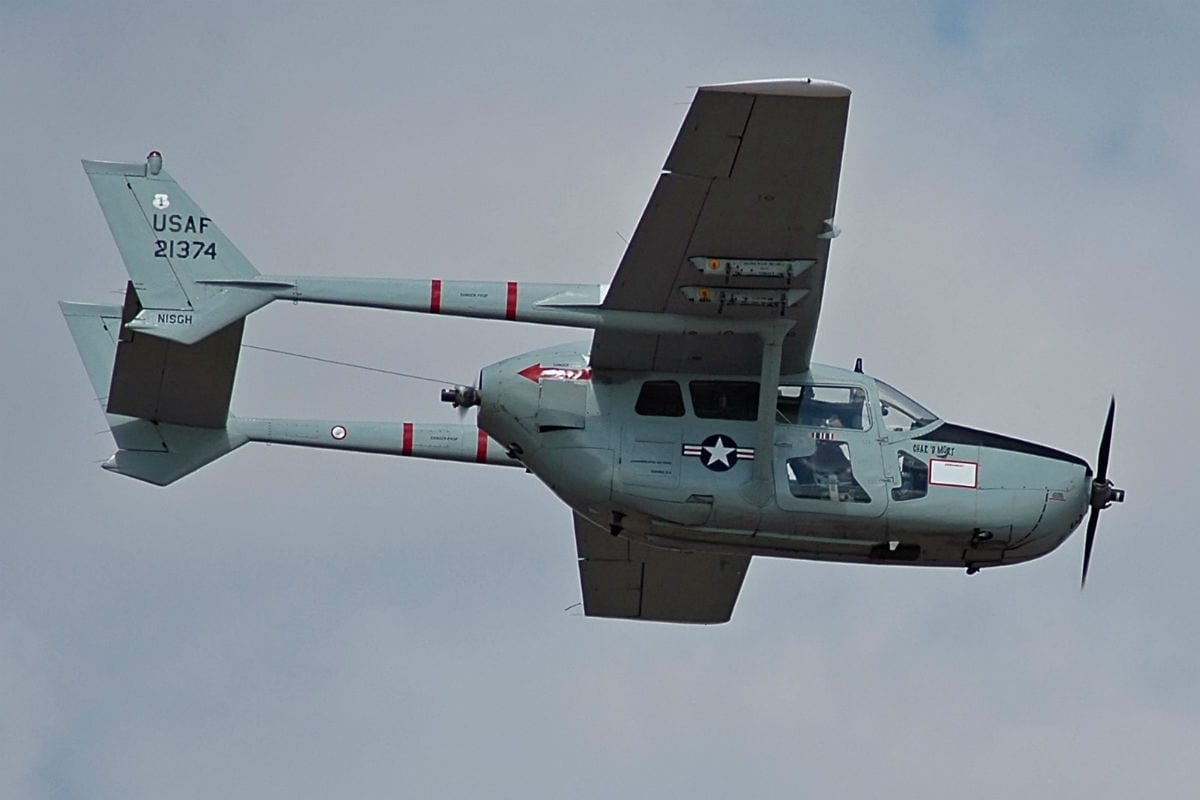 7

min read
Phu Cat Air Base, RVN April 28, 1971.
There was no one in Operations when I got back. After landing and taxiing in to the parking area, I followed the lighted wands of the marshaling crew chief on duty that night; set the parking brakes and shut the two Continentals down. There was nothing to write up in the 781 for the flight – it was a routine, uneventful rocket patrol, flying around the area surrounding the perimeter of Phu Cat for two hours at 1,000 ft.
I signed off the bird as being airworthy and noted that I had deployed the four parachute flares that had been loaded onto the hard points on the wing prior to the flight. I enjoyed the patrol as a nice change of pace from the daylight VRs (visual reconnaissance flights) and the preplanned airstrikes that I had grown accustomed to during the previous months in country.
I was not distracted by the fact – I didn't dwell on it, but it was always there in the back of my mind. My year was up, I was leaving Nam next month – I was short – I was going home. I thought about the Animals' song and internally smiled. I threw the parachute and the AR-15 into the back of my jeep and drove the 400 or so yards to the 21st TASS (tactical air support squadron) detachment operations building, parking it out front. After opening the "secure room" door, I dropped off my rifle, chute, and survival vest, leaving the flack vest in the back of the Jeep to take back to the hooch and put under my bunk for "just in case."
The wooden stairs creaked as I climbed them en route to the command center which was just one room – basic and minimal: desk, chairs, the assignment whiteboard, and over in the corner, the stack of radios. There was a "debriefing refrigerator" over in the far corner. I erased my name in the column titled "Today's Missions," reached into the fridge, and popped open a Budweiser that had a layer of rust on the top of the steel can from being left out in the rain over in the BX parking lot.
I was now in my comfort zone. I pulled up one of the chairs, recalling the uneventful mission, filling out the paperwork after taking three quick chugs of beer. Soon, I would be over at the O Club, catching up on all the news from my fellow pilots there, whether they be F-4 drivers or Electric Goon (EC-47) ones.
CRACKLE – CRACKLE. The little speakers at the radio rack announced an incoming call.
"Tum Ops, Tum Ops, this is Herb 13, anybody home – over?" It was Jim Becht, a fellow FAC, 0-2 driver. [Editor's Note: The O-2 is a military version of the Cessna 337 Super Skymaster.] I put the beer can down on the table – where it would remain for some two hours getting warm, and picked up the mike.
"Yeah, Jim, this is Tum 31 – – – you caught me just before I was about to leave. What's up – over?"
"I've got a problem here – I'm putting in a 'TAC E' [tactical emergency] air strike over here, between just south of the 'Go Boys' [mountain range] and the base. I've got enemy and friendly ground forces engaged in a firefight and 'chicks' orbiting overhead and I just got a firelight on my number two engine [which was the rear engine in the aft of the push-pull airplane and invisible to the pilot in the forward cockpit].
"Okay, Jim, I'll launch ASAP! What is your altitude and what radio freq are you using?"
"I'm using 123.75 – hurry!"
"Hey Sarge," I exclaimed after pulling up and jumping out of my Jeep, "Do we have any birds on Alpha alert, already loaded with Willie Pete's [2.5 inch folding fin white phosphor rockets, seven per canister on each wing]?"
"Yeah, 029, over there in the revetment. What are you going up? You've got back!"
"Yeah, I know – Lt. Becht is in trouble. He's in the middle of an airstrike and he just got a rear-engine firelight!"
"Hope it's a false indication…"
"Yeah, so do I," I said as I quickly, and I mean quickly, did a walk-around preflight, flashlight in hand.
"Is the arming crew still on duty, out at the end of the runway?" I asked as I began the complicated procedure of getting into the O-2 cockpit from the right-hand door, parachute on back, survival vest in front, and carrying a flack vest.
"I don't know. I'll call EOD [explosive ordnance division] now," Sgt. Conover said, picking up his "brick," his handheld two-way Motorola radio.
I kept thinking of Jim and what was going through his mind, with so many things on his plate, only to have that little red light on his forward instrument panel suddenly come on. I was taxiing so fast to get to the arming crew that had I pulled back on the yoke there would have been instant results – not becoming airborne but that nose would definitely be going up. The arming crew was waiting for me and quickly removed the pins and streamers from the rockets and I was soon airborne.
"Herb 13, Herb13, this is Tum 31. I just launched off of [runway] 33, will be there in just a few. Any changes in the light, or anything?"
"No, light is still on but let me brief you while you're en route so I can 'didi' out of here when you arrive. I have two sets of two, call sign Yellow Jacket, F- 100s from Tuy Hoa. They are at 2000 and have been briefed on the general info and they're on freq. When you get here, you'll see a 'fire line' from the bombs that were expended on their first pass before my fire light came on. The friendly force is 128 strong. I have no idea about the bad guys except where they supposedly are. You should use a run-in heading of 290 degrees and mark your rockets just north, just beyond the fire line. Yellow Jackets have already been briefed. Any Q's?"
"No, Jim, I think I have it. Didi Mao RTB [hurry up, return to base]!"
As I rolled in for my first pass at the target, Herb 13 must have been watching because I sure didn't see it. I lined up the pipper on the target and "pressed," a little too much, I'm afraid. As I looked at my altimeter in the darkened cockpit, I saw that it read 450 feet but that was pressure altitude – I was really only 300 feet above the ground! Just then Herb 13 yelled over the radio,
"Tum, Tum, Pull up, pull up! You're taking heavy ground fire and your lights, your nav and rotating beacon lights are still on!"
I pulled up and Jim went home. I had a bunch more rocket passes to make, with the lights off this time, the Huns delivered their ordinance and we both went home. There was no BDA [damage assessment] because it was pitch black out and weather was moving in – I would have to wait for the next day. Intel came back and reported that the airstrike had been very successful and that many friendly lives have been saved. I hope so.
I have wondered many times as I look at the DFC medal and citation, underneath the large, official USAF 18" x 12" O-2 photo hanging on the wall of my library, how luck and happenstance determined, or also could have determined differently my fate that night. Minutes away from leaving ops, a little red light that illuminated, and also the big red lights that somebody forgot to turn off.
Just now, I looked closely at the framed picture of the O-2 in all its glory – two hard points, under each wing both carrying 7.62 MM mini gun pods capable of firing 1500 rounds each. An O-2 strafing a target? Are you kidding me? Thankful to be home and alive, still missing some of my friends that never made it back. Was it worth it? All I can say is this – times were different then.
My best to you always, my fellow birdmen.
Latest posts by Gerry Hawes
(see all)
https://airfactsjournal-images.s3.amazonaws.com/wp-content/uploads/2016/06/06170408/Cessna_Skymaster_O-2_4.jpg
800
1200
Gerry Hawes
https://airfactsjournal-images.s3.amazonaws.com/wp-content/uploads/2021/04/06142440/Air-Facts-Logo340.jpg
Gerry Hawes
2016-06-02 14:33:17
2016-06-06 14:22:39
Put down the Budweiser – a Vietnam flying story