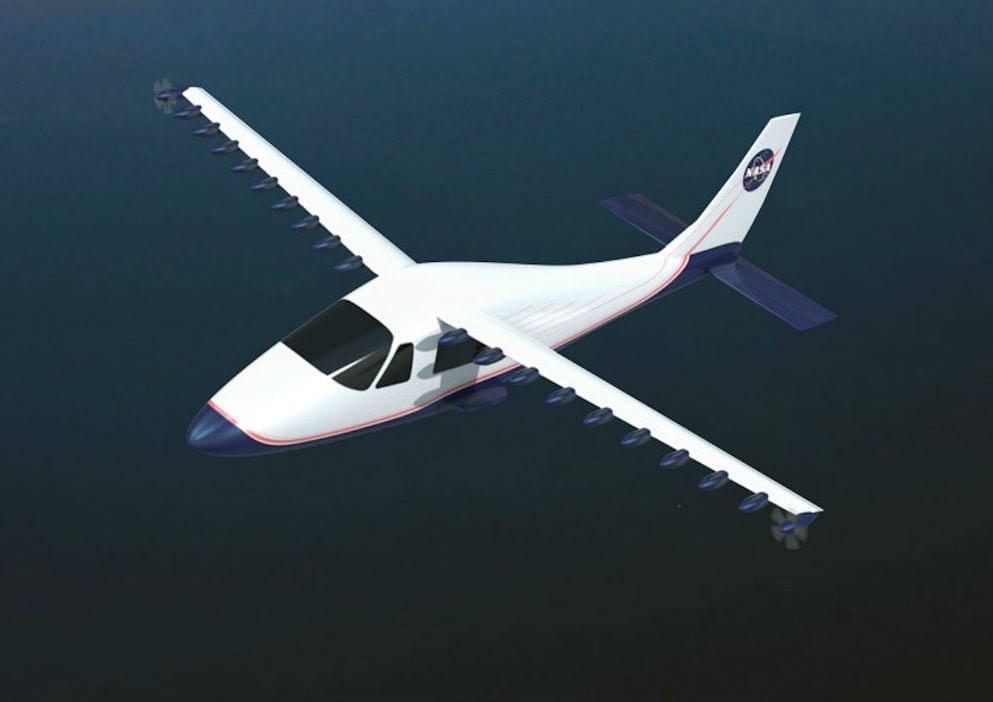 5

min read
Bill Gates has famously said, "We always overestimate the change that will occur in the next two years and underestimate the change that will occur in the next ten." Thus we overhyped the internet in 2000, but failed to recognize how completely it would change life by 2010. The same could be said for electric aircraft, an emerging technology that seems to have been on the "coming soon" list for decades.
To take just one example, a 2009 Air & Space article asked, "Shouldn't we be flying these by now?" The technology seemed so close, but some seven years after that article we aren't flying them — and it's not likely we will be in the near future. Why the delay?
Some of this is merely a result of our outrageous expectations. Technological breakthroughs always take longer to get from concept to finished product than we think. In the case of electric airplanes, battery technology seems to be dictating the pace of development more than anything. We simply need batteries to get smaller, lighter but also more powerful (cheaper would be OK too). It's a lot to ask.
Beyond technology, much of the blame lies with the FAA, who has literally made it impossible to certify an electric airplane. In its zeal to dictate the smallest details of aircraft design, it has created rules that do not even conceive of electric propulsion. A long-awaited Part 23 rewrite offers some hope, by moving from prescriptive rules to goal-oriented standards. Instead of talking about the cylinders on a piston engine, the FAA will require the powerplant (whatever it is) to meet certain reliability and safety standards. The method of compliance with these standards will be left open. There are lots of positive rumblings about this reform effort; let's hope it comes soon.
Questions of cost and regulation are important, but they obscure a far more interesting question: what will electric airplanes actually look like when they finally arrive en masse? What are we underestimating about the 10-year timeframe in our complaining about the 2-year timeframe? It's here that most pilots, for once, ask too little of technology. We impose our current understanding of airplanes on what could end up being a radical rethinking of aircraft design.
Pilots are hardly unique in this regard, as the early history of automobiles proves. As early as 1910, it was clear that horse-drawn carriages would eventually fade in popularity, but few observers imagined the second order effects that would fundamentally change American life. An expansion of current technology always seems possible, but a dramatic cultural shift is often impossible to imagine. As Carl Sagan said, "It was easy to predict mass car ownership but hard to predict Walmart."
Are we making the same mistake with electric airplanes? Pipistrel, for example, is doing some exciting work on electric airplanes and may be the first company to market with a practical electric airplane. Yet I can't help but think we're doing the equivalent of the "horseless carriage" for airplanes: we're bolting electric motors onto existing designs, adding new technology to old platforms.
For a look further into the future, consider NASA's Leading Edge Asynchronous Propeller Technology (LEAPTech) project. This experiment goes beyond just replacing a piston engine, and reimagines aircraft design by using distributed electric propulsion across the entire leading edge of the airplane's wing. The array of motors can directly create lift by moving air over the wing, increasing lift as power is increased. And since each motor can operate at a different speed (the asynchronous part), aircraft control and performance could be dramatically better than traditional aircraft.
This may all sound like science fiction, but imagine an airplane that couldn't stall. Getting slow on final? The autopilot could increase power just enough to keep the wings – or even one wing – flying. Need to take off from a short field? Use those motors to create instant lift, without waiting for 60 knots of airspeed. It's a whole new kind of fly by wire.
Other concepts involve ducted fans, tilt-wings and modified helicopters. Many of these won't progress any further than the pages of Popular Science, but they show what's possible when you design the aircraft around the powerplant, instead of vice versa.
Electric propulsion is really just one part of the equation. Add in the possibilities of automation (and some day artificial intelligence) and you have a flying machine that can do things regular airplanes simply cannot. The LEAPTech demonstrator has so many motors that it demands fairly sophisticated computers to keep them doing the right thing at the right time.
Drones are a perfect example of how electric propulsion and automation change core design assumptions. The ubiquitous quadcopter design, with four small electric motors on arms extending from the center of the aircraft, would be almost impossible with traditional gas engines. And the precise, hands-off flying they are famous for is only attainable with significant computer input to constantly vary the speed of each motor. This technology may not scale to the size of a Boeing, but it certainly can work in a two place trainer. It's already in use by large military drones.
The first step for general aviation will be hybrid gas/electric airplanes, then probably a movement to retrofit electric motors onto existing airplanes – a comforting transition phase for those of us used to burning fossils. Eventually though, when electric airplanes move beyond research projects, they won't look much like a Cessna 172. This may not happen in two years, or even five. But it's likely we are all underestimating the possibilities, especially in light airplanes, for 2030 and beyond. The business model of flight schools, FBOs and even airframe manufacturers could change, too – the Walmart effect.
Does that mean Cherokees and Skylanes are doomed? Hardly. Just as we have an army of dedicated restorers who work on Ceconite fabric and Jacobs radials, piston airplanes will have their fans for decades to come. But they might have to share the sky with some unusual aircraft.
Latest posts by John Zimmerman
(see all)
https://airfactsjournal-images.s3.amazonaws.com/wp-content/uploads/2016/02/06170751/electric-feature.jpg
702
993
John Zimmerman
https://airfactsjournal-images.s3.amazonaws.com/wp-content/uploads/2021/04/06142440/Air-Facts-Logo340.jpg
John Zimmerman
2016-03-09 15:16:38
2016-03-11 15:17:06
We're thinking about electric airplanes all wrong