1

min read
In our recent article about the ICON A5 amphibian, a key point of debate was whether the airplane's purpose as a purely recreational toy was a strength or a weakness. Some readers cheered the focus on fun, arguing that flying small airplanes should be about the experience and the freedom, not the utility. After all, there are faster and less expensive ways to get around than a Cessna 182 or a Cirrus. These pilots believe the relentless campaigns to justify airplanes as valuable business tools are misguided – just admit they're fun, like motorcycles and boats, and don't feel bad about it.
But other readers clearly disagreed, with one saying, "comfortable, efficient and speedy transport has always been the principal economic driver and justification for most aircraft sales." For these pilots, airplanes will never compete with easier, less expensive and more available toys (like the aforementioned boats and motorcycles). The reason people spend vast amounts of time and money on aviation is because there's a practical payback. If we want to attract more people to aviation, we need to promote the everyday benefits of aviation as a tool.
What do you think? Does aviation attract more people by talking about fun or utility? Why did you get involved? Add a comment below.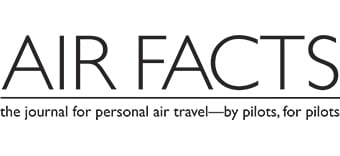 Latest posts by Air Facts Staff
(see all)
https://airfactsjournal-images.s3.amazonaws.com/wp-content/uploads/2014/06/06173305/cessna-152.jpg
346
520
Air Facts Staff
https://airfactsjournal-images.s3.amazonaws.com/wp-content/uploads/2021/04/06142440/Air-Facts-Logo340.jpg
Air Facts Staff
2015-08-24 13:34:55
2015-08-24 13:34:55
Business or pleasure – does one attract more pilots than the other?