1

min read
The single engine vs. twin debate has raged for decades, with some pilots comforted by another engine and some arguing that twins are actually more dangerous. Sales numbers suggest pilots aren't worried about engine failures, since high performance singles like the Cirrus SR22 outsell piston twins by a huge margin. But what about night flying? Many pilots still get nervous when contemplating a cross country flight in a single engine airplane. Is it safe?
Advocates of night flying point out that engine failures are a pretty small factor in general aviation accidents, so the number of powerplants attached to the airframe doesn't matter. VFR flight into IMC and low level stalls are deadly in almost any airplane. Some pilots also argue that new technology like synthetic vision and whole airplane parachutes make the risk of an engine failure at night even lower. Worries about engine failures at night are just a leftover of the early days of aviation.
Many pilots disagree, though. The margins are lower at night and the accident statistics prove it – there are more fatal accidents at night than during the day (when adjusting for hours flown). Running out of fuel is a bad idea during the day; at night, when the forced landing options are more limited, it very well may be fatal. And engines do fail.
What do you think? Is it safe to fly a single engine airplane at night? Under all conditions or only some? Add a comment below.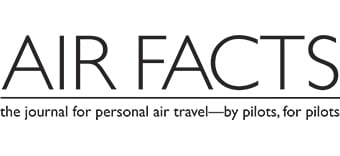 Latest posts by Air Facts Staff
(see all)
https://airfactsjournal-images.s3.amazonaws.com/wp-content/uploads/2015/01/06172409/AF-night-debate-feature.jpg
280
520
Air Facts Staff
https://airfactsjournal-images.s3.amazonaws.com/wp-content/uploads/2021/04/06142440/Air-Facts-Logo340.jpg
Air Facts Staff
2015-01-20 16:01:46
2015-01-20 16:01:46
Debate: are single engine airplanes safe at night?