2

min read
For many long-time pilots, the Direct User Access Terminal service (DUAT or DUATS depending on the provider) was a revolution. When it became available in the early 1990s, the concept of getting a weather briefing or filing a flight plan without calling Flight Service on the phone seemed incredible. And for over two decades, this was the standard way for many pilots to prepare for a flight.
But this system's days may be numbered. A number of rumors (some backed up by the companies involved) suggest that DUAT(S) may be on the chopping block. Whether that happens or not, it raises an interesting question: do we still need DUAT(S)?
Proponents of DUAT(S) claim that the system is a critical way to enhance flight safety, and it's a popular one too. Over 125 million briefings and flight plans were sent using the service last year alone. It's also a bargain–for roughly $10 million, pilots get a reliable (and free) way to file flight plans and get complete weather briefings from almost anywhere. Furthermore, two companies share the contract, so there are incentives to keep improving the product and innovating with new features. These pilots say simply that the FAA is attempting to fix a non-problem by eliminating DUAT(S).
Critics argue that DUAT(S) has long since outlived its usefulness. With nearly ubiquitous internet connections, tablet apps, cell phones and so much more, these services are redundant. In particular, Lockheed Martin Flight Service has added a number of features to its online flight planning tools that do just about everything DUAT(S) does–better in some cases. Lockheed Martin also integrates directly with a number of popular aviation apps. That's not to mention all the information available online for free. So whether it's free websites or modern apps connected directly to Flight Service, there are better options than these legacy systems.
What do you think? Is it time to move on from DUAT(S) or should this service be saved? Add a comment below.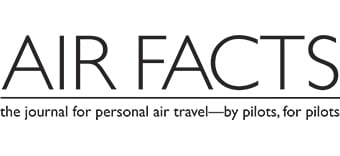 Latest posts by Air Facts Staff
(see all)
https://media.airfactsjournal.com/wp-content/uploads/2014/08/06173046/AF-DUAT-feature.jpg
280
520
Air Facts Staff
https://airfactsjournal-images.s3.amazonaws.com/wp-content/uploads/2021/04/06142440/Air-Facts-Logo340.jpg
Air Facts Staff
2014-08-25 15:58:29
2014-08-25 15:58:30
Debate: do we still need DUAT(S)?