1

min read
The iPad, originally dismissed as a novelty, has now become an essential part of many pilots' flight bags, whether student pilot or airline pro. Popular apps like ForeFlight Mobile and Garmin Pilot offer features that were previously only available on the latest glass cockpits. But have all these features actually made flying safer?
Many pilots say it has. The relatively low cost of aviation apps and the ease of database updates means more pilots are flying with current charts than ever before. Detailed terrain and obstacle maps, plus subscription-free in-flight weather, offer easy ways for pilots to avoid common hazards. And besides these in-flight features, aviation apps also make it easier than ever to compute weight and balance or complete a detailed pre-flight weather briefing. Most importantly, these safety features are not tied to the airplane, so renters and flying club members can have the same tools no matter what airplane they fly.
Skeptics point out that new toys rarely make flying safer, just easier or more fun. No app can remove the requirement for solid stick and rudder skills and good judgment. In fact, tablets may actually increase risk by keeping pilots' eyes in the cockpit instead of outside. Or, fancy terrain and weather tools could encourage pilots to take risks they wouldn't have otherwise considered.
What do you think? Is the iPad revolution good for general aviation safety? Or is it hype? Add a comment below.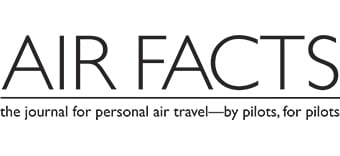 Latest posts by Air Facts Staff
(see all)
https://airfactsjournal-images.s3.amazonaws.com/wp-content/uploads/2014/05/06173431/AFipadfeature.jpg
280
520
Air Facts Staff
https://airfactsjournal-images.s3.amazonaws.com/wp-content/uploads/2021/04/06142440/Air-Facts-Logo340.jpg
Air Facts Staff
2014-05-02 15:28:56
2014-05-02 15:30:09
Debate: has the iPad made pilots safer?