3

min read
After a productive day of business meetings in Savannah, GA, (KSAV) your plan is to return home to New Orleans, LA (KNEW) tonight in time for dinner with your family. Day trips like this are a big reason you purchased your Cessna 182 a few years ago, and you've since logged 300 hours in the airplane. You are instrument rated and current, and the airplane features a Bendix/King KLN 94 GPS and a color multi-function display with XM Satellite Weather, as well as a capable autopilot.
Here's the weather picture that greets you as you sit down at the FBO computer in Savannah. Read the details, then tell us if you're making the trip or spending the night. Proposed departure time is 1830Z.
Overview
The flight will take you southwest out of Georgia and across the Florida Panhandle before the final leg into the New Orleans area.
The synopsis chart shows a weak stationary front that runs roughly parallel to and north of your route.
The 12-hour forecast chart shows the front isn't likely to go anywhere.
Radar
The radar will be an important tool today, as the usual afternoon thunderstorms seem to be brewing. At first glance, though, the storms are mostly pop-up cells and not organized into any solid lines.
Satellite
A look at the visible satellite imagery may offer some more clues as to the nature of the storms.
AIRMETs and SIGMETs
There are no AIRMETs covering your route of flight today, so at least you should have a smooth ride.
The convective SIGMETs picture shows more activity.
Other Products
Since thunderstorms are a concern, you take a look at the CCFP map, which offers a 4 hour forecast of convective activity.
You've also been reading about these Skew-t diagrams and how they can provide details about the stability of the atmosphere. Here's the latest diagram from New Orleans.
Text Weather
Finally, it's time for a look at the text weather. Ceilings and visibilities look pretty good along the entire route of flight. Reports below are from your departure, two en route airports and your destination.
KSAV 051753Z 36004KT 10SM SCT033 SCT250 32/23 A3008 RMK AO2 SLP184
    T03170228 10328 20239 58012=
KSAV 051653Z 00000KT 10SM SCT033 SCT046 32/23 A3009 RMK AO2 SLP188
    T03170233=
TAF KSAV 051739Z 0518/0618 04007KT P6SM SCT040
     FM052000 15007KT P6SM VCTS SCT030CB
     FM060000 VRB03KT P6SM SCT250
     FM061400 07007KT P6SM FEW050=
KTMA 051835Z AUTO 24009KT 200V270 32/21 A3008 RMK AO2 T03200212 PWINO
    TSNO=
KPNS 051753Z 10007KT 10SM CLR 32/23 A3009 RMK AO2 SLP192 T03170228
    10322 20233 58010=
TAF KPNS 051746Z 0518/0618 00000KT P6SM VCTS SCT035CB BKN090
     FM060000 VRB03KT P6SM FEW030 FEW250
     FM061200 01004KT P6SM SKC=
KNEW 051753Z 06009KT 10SM FEW043 SCT050 29/25 A3010 RMK AO2
    RAB1656E49 SLP187 P0012 60012 T02940250 10317 20272 58003=
KNEW 051718Z 00000KT 10SM RA BKN020 28/24 A3011 RMK AO2 RAB1656
    P0012= (SPECI)
KNEW 051653Z COR 06008KT 10SM -RA BKN020 31/24 A3011 RMK AO2 SLP189
    T03110239=
KNEW 051653Z 06008KT 10SM BKN020 31/24 A3011 RMK AO2 SLP189
    T03110239=
TAF KNEW 051740Z 0518/0618 08008KT P6SM VCSH SCT020 BKN250
     FM052000 12006KT P6SM SCT030 BKN250
     FM060100 15005KT P6SM FEW040 SCT250=
You Decide
Are you heading for the airplane or the hotel? The weather is excellent at your departure and along most of your route, and the radar is fairly quiet so far. But it's still early afternoon and temperatures are rising–will those scattered storms turn into something much more serious? Add your comment below.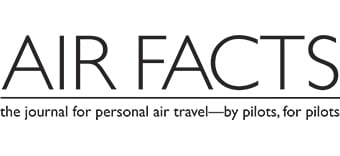 Latest posts by Air Facts Staff
(see all)
https://media.airfactsjournal.com/wp-content/uploads/2013/09/06174342/GNG-feature.jpg
280
520
Air Facts Staff
https://airfactsjournal-images.s3.amazonaws.com/wp-content/uploads/2021/04/06142440/Air-Facts-Logo340.jpg
Air Facts Staff
2013-09-06 10:31:37
2013-09-06 10:31:37
Go or No Go: storms in the panhandle?