1

min read
Automatic Dependent Surveillance-Broadcast (ADS-B) is an awkward phrase that was virtually unknown to pilots just a few years ago. Today, as the 2020 deadline approaches for equipping with ADS-B Out–and as a slew of portable ADS-B receivers hit the market–pilots are starting to learn what this new system really entails. But not everyone likes what they see.
Proponents of ADS-B argue that it moves the United States from an outdated, ground-based air traffic control system to a modern, satellite-based system. This should improve airspace capacity, offer more direct routings and maybe even improve safety. In addition, ADS-B offers subscription-free weather and traffic to anyone with the proper equipment–and these benefits can be enjoyed now, before the entire program is in place. So while nobody likes to spend money, the benefits of ADS-B are significant for the relatively low cost of avionics.
Opponents retort that ADS-B is years late and billions of dollars over budget. Even when it's completed, the FAA requirement to have a panel-mounted ADS-B Out transponder in controlled airspace will force aircraft owners to spend money they don't have. Most of the benefits are for ATC and the FAA, while most of the expense falls on individual pilots. Many airplanes may simply be sold or abandoned, as owners leave aviation rather than pay for the upgrades. That's not to mention the potential for ADS-B to be hacked by criminals.
What do you think? Is ADS-B a bright future that should be embraced by pilots? Or is it a needless expense that will drive more people out of aviation? Add your comments below.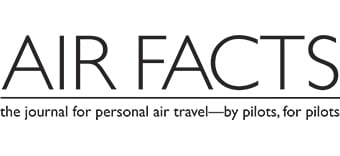 Latest posts by Air Facts Staff
(see all)
https://airfactsjournal-images.s3.amazonaws.com/wp-content/uploads/2013/01/06175434/ADS-B-diagram.png
361
640
Air Facts Staff
https://airfactsjournal-images.s3.amazonaws.com/wp-content/uploads/2021/04/06142440/Air-Facts-Logo340.jpg
Air Facts Staff
2013-04-18 14:47:01
2013-04-18 14:47:38
The Great Debate: is ADS-B good or bad?