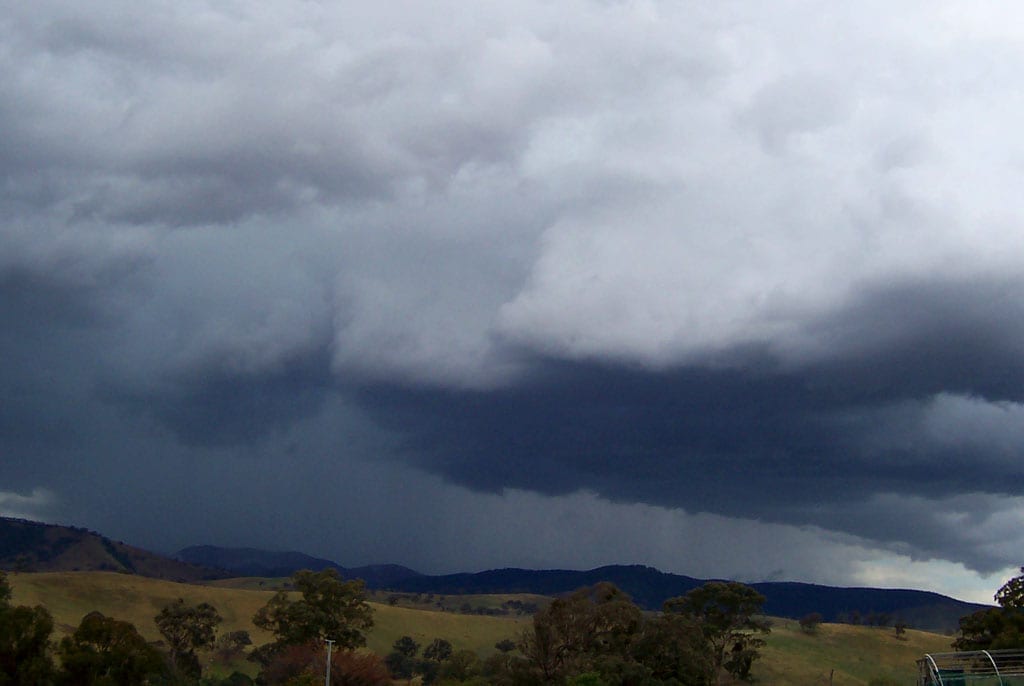 8

min read
Editor's Note: This is the latest article in our series called "I Can't Believe I Did That," where pilots 'fess up about mistakes they've made but lived to tell about. If you have a story to tell, email us at: [email protected]
It was the summer of 2004. I was 17-years old and on top of the world. At 30-something hours into my PPL training the time had come for my solo cross country. The route was 200nm, with a touch and go at the first airport, overflight of a second, landing and refuel at the third, and then a straight shot back home. A good way to spend a few hours in a 152. I'd done the flight already with my instructor and though it hadn't gone exactly to plan (a transponder failure had forced us to divert around controlled airspace), my flying had been fine and I was cleared for my solo.
I regret to say that I actually have no memory of the first two legs of the flight. Obviously, they must have been fairly routine. What I do recall is that shortly after the overflight of the second airport I had to step my altitude down a couple of times to get below a building cloud layer. Not huge steps and I was still at a safe altitude well clear of any obstacles though, so the thought of diverting or heading home never crossed my mind. I pressed on and other than starting my circuit on the wrong side of the airport (all circuits south of the field) the landing was uneventful. I taxied to the pumps, got the tanks topped off and walked inside to grab a bite to eat at the airport restaurant and call my instructor to keep her up to speed on my progress.
The phone call wasn't encouraging.
"The weather is coming in; you should head back right away."
Now in hindsight, with the experience I've gained since then, this was a bad thing to say to an impressionable young student pilot. Far better would have been to ask me to call for a weather briefing and then discuss options – either fly home or park the plane until the weather cleared. I seem to recall this was in the afternoon, so parking would likely have meant finding a bed for the night.
I also have to take a fair share of the blame myself. I was a terribly shy kid, and even making phone calls to strangers was a scary thought back then. The idea of arranging parking at the airport and finding a place to sleep was downright terrifying to me.
Blend all that together and you have a perfect storm of get-home-itis. An instructor insisting I head back, a student scared of the alternatives, and weather that doesn't yet look too scary. That last bit was soon to change.
I hopped back in the airplane and taxied out for a totally routine takeoff. The horizon was lost in haze, but that's normal conditions around here in the summer and I had become used to it. My first sign that things were going to get interesting was that I hit the cloud base at perhaps 1500 AGL, much lower than the nearly hour old forecast I had received before takeoff. Remember me saying that making phone calls was scary? I had convinced myself I didn't need to call flight planning for a weather briefing, and so had a poor idea of how this system was evolving.
I was perhaps 15 minutes into the final leg of the trip when the first small cloud got in my way. I didn't know the term "scud-running" at the time but I supposed that's what I was doing now. I dodged a few clouds and popped through a few that were thin enough. I think I was actually enjoying myself at that point. The fun came to a jarring halt when I realized I couldn't see the ground anymore.
Somehow in the midst of all this I'd run straight into a low overcast, a grey-white soup all around me that was getting progressively darker. Now we all know the smart answer to this situation: focus on the primary instruments and perform a gentle, 180 degree turn to return to clear air. But I wasn't being smart. I needed to get home. I have to say my impromptu introduction to IFR flying went pretty smoothly for a minute or two, until I felt comfortable enough to start looking out the side window for the ground again. When I brought my head back to the instruments I was shocked to see myself in a mild right descending turn. I straightened the plane out without trouble but then made the mistake of taking my eyes off the instruments to look for the ground again.
Now back in ground school we all learn about special disorientation. About how the body fools the mind into thinking its right side up when you could be anywhere. About how after you realize the problem and try to correct it your body now wants to default back to that position. Every time this came up in ground school I refused to believe it with the confidence that only youthful ignorance can bring. I KNEW that I would be able to feel the plane turning. I KNEW that I could never be tricked into thinking I was straight and level when the truth was anything but that.
So you can imagine the shot of adrenaline that went through my when I looked back at the instruments after mere seconds of distraction and found myself in a 30 degree right turn, heading down in excess of 500 feet per minute with rapidly building airspeed. Bear in mind that I had only started with 1500 feet of air below me.
I'm glad to say that my reaction at that point was the correct one, otherwise I doubt I'd be sitting here on my couch writing this. Fly the airplane. Nothing else matters right now. Get control of the plane. Level the wings and arrest the descent. Make that little airplane on the gauge level with the white line. Blue up, brown down. Use trim to control altitude. Gentle movements. Heading doesn't matter. Talking doesn't matter. Just don't hit the ground.
When I'd brought things back into line I spared a glance to the compass and was not surprised to discover I was heading in the wrong direction. Fortunately I was below terminal airspace, so I told my shyness to get out of the way and called for advice. The controlled gave me my location and suggested I head south for a few miles which should let me get out into clear air. I followed his suggestion and sure enough a few minutes later I broke out of the clouds. And even better, I spotted a large river that I could follow east all the way home.
But I still wasn't home free. The sky was overcast and dark with looming storms. Traffic on the highway below had turned on their headlights. The controller's final words before I signed off were to warn me that rain had started both north and south of my location.
Full throttle for the remaining 15 minutes or so of the flight and into the circuit, where the Unicom had switched on the runways lights for me. I actually don't recall things becoming particularly rough until I turned final, when I noticed that I was pushing triple digit speeds (in a 152) but not descending. I had received my glider license the previous summer, so I knew that whenever you have strong lift you had equally strong sink right next to it.
This thought flew through my brain a half second before I hit the windshear that dropped the plane so fast my head slammed into the headliner. Full throttle and yoke back, prop biting at the air as the wings mushed though and the airspeed fell precipitously. I don't remember the stall horn sounding but it may very well have. The next few moments are a blur but somehow I managed to coax that little 152 onto the runway. The CFI told me to taxi the plane straight into the hangar without stopping because they were worried I might get blown over if I shut down outside. I think it took me a good 10 minutes to get out of that airplane.
I think the irony of the flight is that it was fear that drove me into that situation, when it should have been fear, or perhaps respect, that kept me out of it. Fear of failure and nerves pushed me to take off when respect for the weather and the lives that have been lost in that exact scenario should have kept me on the ground.
I'm happy to say that I completed my training after that and despite a short hiatus from flying as I went through school, I am currently enjoying life as a casual pilot who won't be tangling with weather until I start my IFR rating. I'm also happy to say that I've learned the value of when it's better not to fly, and that a delay is a small price to pay when the alternative could be not arriving at all.
Latest posts by Chris Meelker
(see all)
https://airfactsjournal-images.s3.amazonaws.com/wp-content/uploads/2012/04/06180516/clouds-gray.jpg
686
1024
Chris Meelker
https://airfactsjournal-images.s3.amazonaws.com/wp-content/uploads/2021/04/06142440/Air-Facts-Logo340.jpg
Chris Meelker
2015-10-26 16:08:07
2015-11-02 09:54:49
Don't be afraid to be afraid – a VFR into IMC story